Vacation Rental SEO: Your Complete Guide
Jul 9, 2023
Blog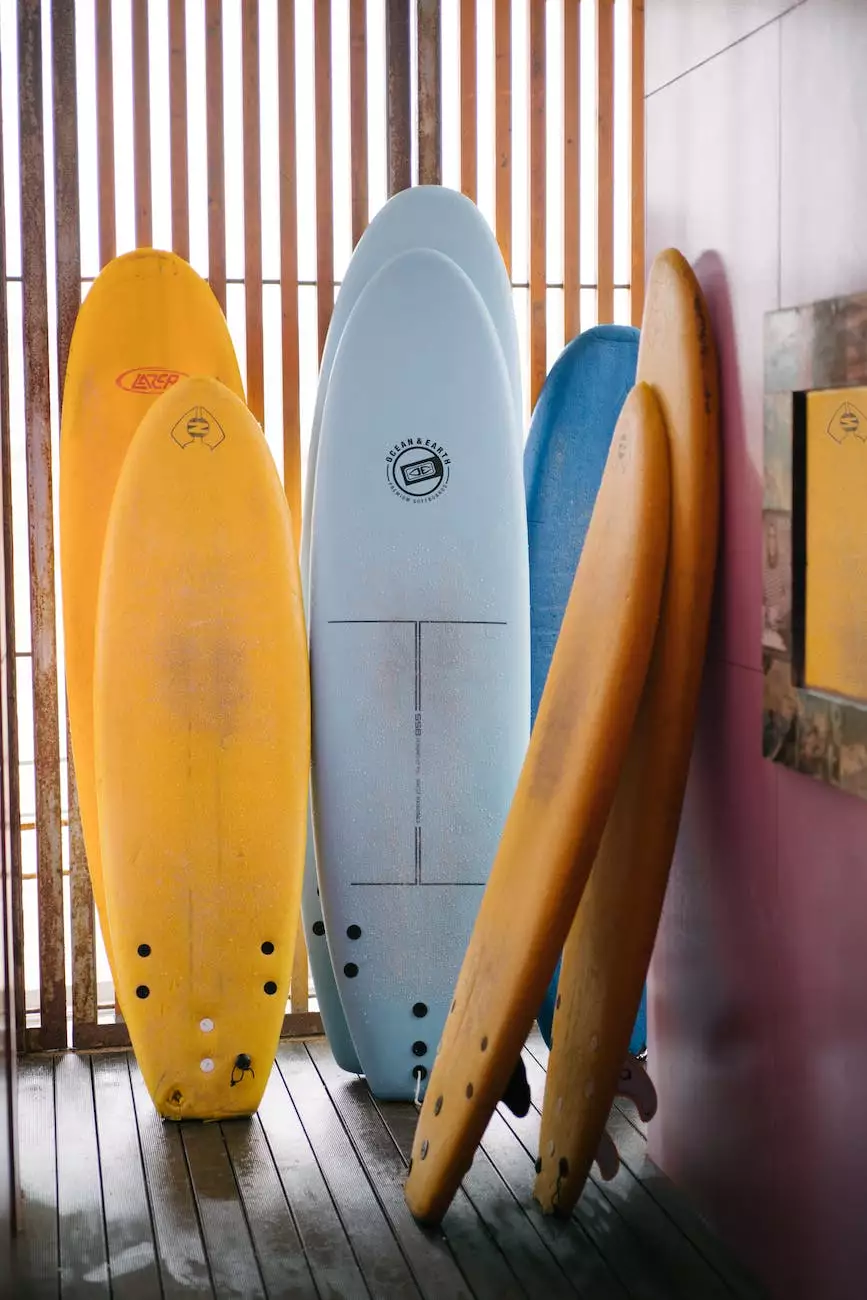 Optimize Your Vacation Rental Website for Top Search Engine Rankings
Introduction
Welcome to Anderson Efficiency Specialist's complete guide to vacation rental SEO. If you own a vacation rental business, you already know that having a strong online presence is crucial for attracting potential guests and boosting bookings. With competition in the vacation rental industry increasing rapidly, it's essential to implement effective SEO strategies that can help your website stand out from the rest.
Understanding the Importance of SEO for Vacation Rentals
In today's digital age, consumers rely heavily on search engines like Google when looking for vacation rentals. A well-optimized website can significantly improve your visibility, increase organic traffic, and ultimately lead to higher conversion rates. By investing time and effort into optimizing your vacation rental website for search engines, you can achieve long-lasting success in this highly competitive industry.
Keyword Research and Targeting
Keyword research plays a crucial role in every SEO strategy. Start by identifying and analyzing relevant keywords that potential guests may use when searching for vacation rentals online. Tools like Google Keyword Planner and SEMrush can help you discover high-volume, low-competition keywords that you can target to outrank your competitors. Focus on key phrases such as "vacation rentals in [your location]," "holiday homes," "beachfront accommodations," and more.
Optimizing Website Structure and Navigation
A well-structured website with intuitive navigation is not only beneficial for your guests but also for search engines. Develop a clear hierarchy by organizing your website into logical categories and subcategories. Create user-friendly URLs, optimize page titles with relevant keywords, and utilize header tags (H1, H2, H3) to provide a clear and logical flow of content. Search engines value websites that offer excellent user experience.
Compelling and Unique Content
Creating high-quality content is the cornerstone of any successful SEO strategy. Craft informative and engaging descriptions for each of your vacation rental properties, highlighting their unique features, amenities, and local attractions. Enhance your descriptions with high-resolution images, virtual tours, and videos to give potential guests a comprehensive view of what they can expect during their stay.
Local SEO for Vacation Rentals
Local SEO is crucial for vacation rental businesses as it helps you target potential guests in your specific location. Optimize your website for local search by including your business address, phone number, and prominent landmarks nearby. Create dedicated landing pages for each property, optimized with relevant location-based keywords. Leverage online directories, like Google My Business, to ensure your business is listed accurately across various platforms.
Building High-Quality Backlinks
Securing high-quality backlinks from reputable websites can greatly improve your vacation rental website's authority and search engine rankings. Reach out to local tourism boards, travel bloggers, and industry influencers to showcase your properties and earn relevant backlinks. Additionally, create valuable and shareable content such as local area guides, travel tips, and unique experiences to attract natural backlinks from other websites.
User Reviews and Testimonials
User reviews and testimonials are not only valuable for potential guests but also for search engines. Encourage satisfied customers to leave positive reviews on platforms like TripAdvisor, Airbnb, and Google. Display these reviews prominently on your website to build credibility and trust. Positive reviews not only influence potential guests' decision-making but also signal search engines that your business is trustworthy and reliable.
Mobile Optimization
In an increasingly mobile world, optimizing your vacation rental website for mobile devices is of utmost importance. Create a responsive design that adapts seamlessly to different screen sizes. Ensure fast loading times, easy-to-read fonts, and intuitive navigation. Google prioritizes mobile-friendly websites in search results, so it's crucial to provide a top-notch mobile experience to potential guests.
Using Schema Markup and Rich Snippets
Implementing schema markup and utilizing rich snippets can enhance your vacation rental website's visibility in search results. Schema markup helps search engines understand your content better and display relevant information directly on the search results page. Add structured data markup for property details, ratings, prices, availability, and more. By providing search engines with additional information, you can increase your chances of attracting clicks and bookings.
Monitoring and Analytics
No SEO strategy is complete without proper monitoring and analytics. Utilize tools like Google Analytics to track your website's performance, organic traffic, and user behavior. Monitor keyword rankings, backlinks, and social signals to identify areas for improvement. Regularly analyze the data to adapt your strategy and stay ahead of the competition.
Conclusion
Anderson Efficiency Specialist's vacation rental SEO guide has provided you with a comprehensive overview of the key strategies and techniques to outrank your competitors and boost your online visibility. Remember, successful SEO requires time, effort, and continuous refinement. By implementing these best practices and staying up-to-date with the latest industry trends, you can position your vacation rental business for long-term success in the digital landscape.