The Most Effective Way to Market a Vacation Rental
Jun 16, 2018
Blog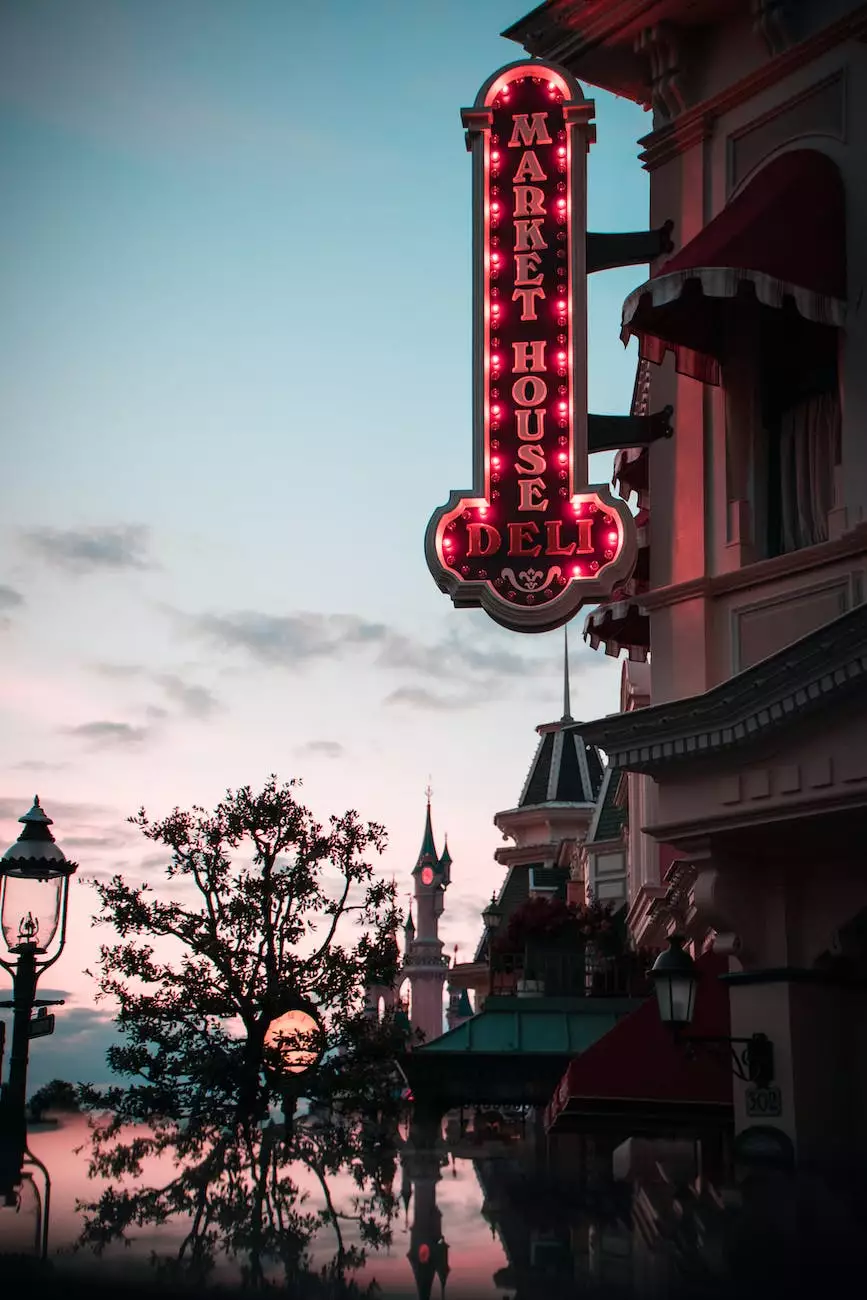 Welcome to Anderson Efficiency Specialist, the go-to consulting firm for all your business and consumer service needs. If you're a property owner or manager looking to maximize your vacation rental bookings, you've come to the right place. In this comprehensive guide, we will share with you the most effective strategies to market your vacation rental property, ensuring its success in the competitive rental market.
Understanding the Vacation Rental Market
Before diving into effective marketing tactics, it's crucial to understand the dynamics of the vacation rental market. With the rise of online platforms like Airbnb, VRBO, and Booking.com, the industry has become increasingly competitive. Property owners need to stand out from the crowd to attract potential guests and secure regular bookings.
The Power of Professional Photography
When it comes to marketing your vacation rental, first impressions matter. High-quality photos can make all the difference in attracting potential guests. Investing in professional photography is a must to showcase your property's unique features and create a visually appealing listing.
Our team at Anderson Efficiency Specialist can connect you with expert photographers who specialize in capturing vacation rental spaces. They know how to highlight your property's best angles and create inviting visuals that leave a lasting impact.
Optimizing Your Listing with Engaging Descriptions
While captivating photos are essential, well-crafted descriptions further enhance your vacation rental listing. Crafting a compelling narrative that showcases your property's unique selling points, amenities, and nearby attractions can pique potential guests' interest.
At Anderson Efficiency Specialist, our copywriting experts understand how to create persuasive descriptions that drive bookings. We'll help you highlight the key features of your vacation rental while appealing to the emotions and desires of your target audience.
The Importance of Search Engine Optimization (SEO)
Optimizing your vacation rental listing for search engines is vital to increase visibility and attract organic traffic. With millions of vacation rentals available online, standing out in search engine results is essential.
Our team at Anderson Efficiency Specialist consists of proficient SEO specialists who understand the algorithms and trends that dictate search engine rankings. We will conduct thorough keyword research, optimize your listing's meta tags, headings, and content to help outrank your competition and increase your online visibility.
Social Media Marketing for Vacation Rentals
In today's digital age, social media plays a significant role in marketing any business, including vacation rentals. Establishing a strong presence on popular platforms such as Facebook, Instagram, and Twitter can significantly boost your property's exposure.
With our expertise in social media marketing, Anderson Efficiency Specialist can help you create compelling posts, engaging content, and targeted advertisements to reach a wider audience. We will develop customized social media strategies tailored to your vacation rental property, increasing your online presence and attracting potential guests.
Building Positive Guest Reviews and Reputation Management
Positive guest reviews can influence potential guests' decision-making process when choosing a vacation rental. It's crucial to provide an exceptional guest experience and encourage satisfied guests to leave positive reviews.
Anderson Efficiency Specialist specializes in reputation management, ensuring your vacation rental maintains a positive online image. We'll guide you in providing excellent customer service, promptly addressing guest inquiries and concerns, and leveraging positive reviews to enhance your property's reputation.
Data Analysis and Continuous Improvement
Tracking key metrics and analyzing data is crucial in optimizing your vacation rental marketing strategy. At Anderson Efficiency Specialist, we believe in data-driven decision making. Our analytical services provide valuable insights into guest behavior, booking trends, and competitor analysis.
By leveraging our data analysis expertise, you'll gain a competitive edge in the vacation rental market. We'll help you identify areas for improvement, refine your marketing approach, and continuously enhance your property's performance.
Conclusion
When it comes to marketing your vacation rental property, Anderson Efficiency Specialist is your trusted partner. Our comprehensive services in consulting and analytical services enable property owners to unlock their full potential in the highly competitive vacation rental market.
Contact us today to learn more about how we can help you effectively market your vacation rental and achieve remarkable results.