Real Estate Marketing Ideas Archives
Apr 11, 2022
Blog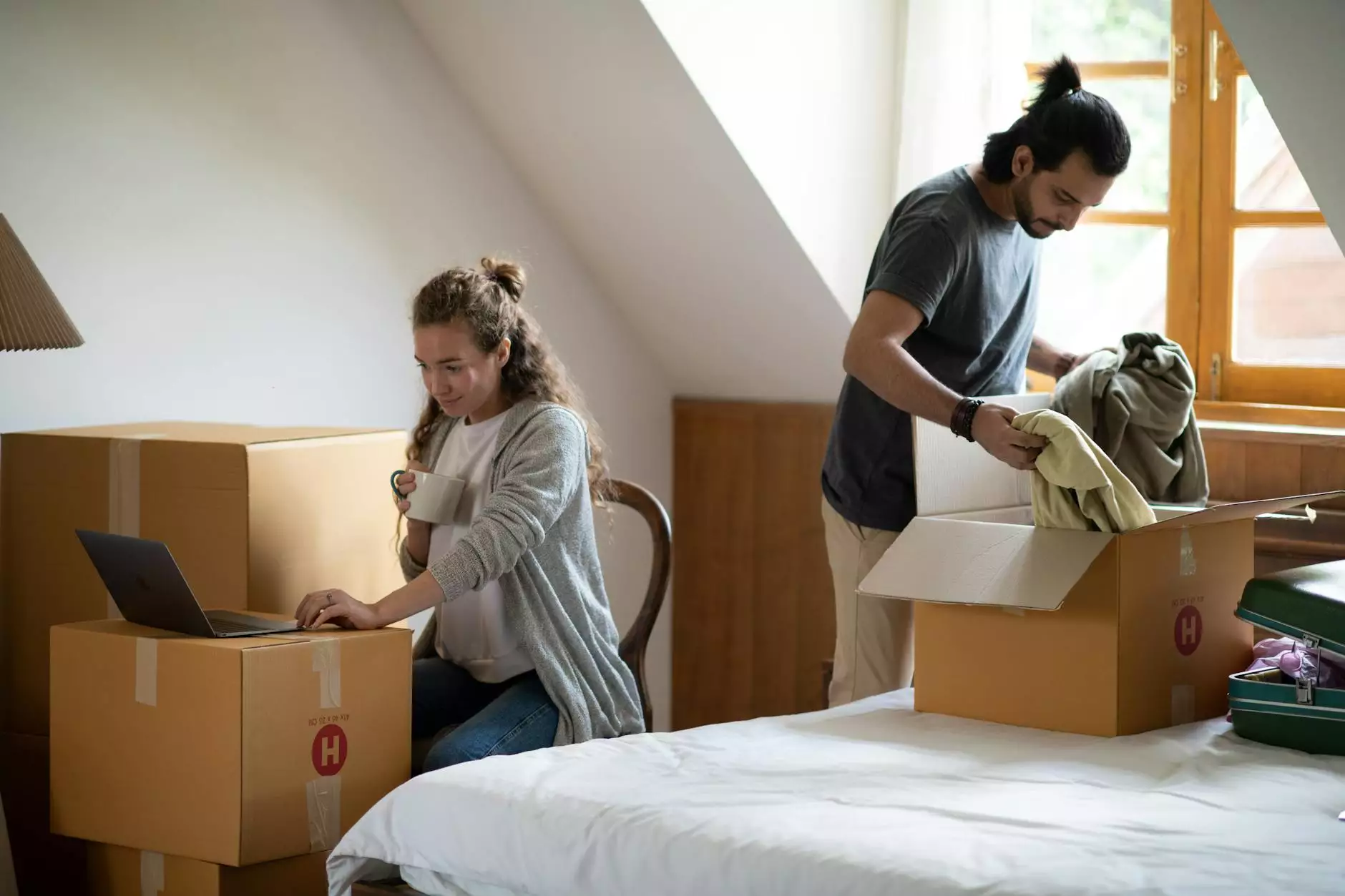 Explore Effective Marketing Strategies For Your Real Estate Business
Welcome to the Real Estate Marketing Ideas Archives page of Anderson Efficiency Specialist, your top resource for innovative and successful marketing strategies in the real estate industry. In this comprehensive guide, we will share valuable tips, tactics, and ideas to help you boost your online presence, attract more clients, and stay ahead of the competition in this competitive landscape. Whether you are a seasoned real estate professional or just starting out, our expertise and insights will empower you to achieve your business goals.
1. Enhance Your Online Presence
In today's digital age, having a strong online presence is crucial for any real estate business. Start by developing a user-friendly and visually appealing website that showcases your properties and services. Optimize your website for search engines by incorporating relevant keywords in your content, meta tags, and headings. Leverage social media platforms to engage with your audience, share valuable content, and generate leads. Additionally, consider utilizing email marketing campaigns, video marketing, and online advertising to further expand your online reach.
2. Content Marketing for Real Estate
Content marketing plays a fundamental role in establishing your authority and credibility in the real estate industry. Create high-quality and informative blog posts, articles, and guides that address common concerns and provide valuable insights to potential clients. Optimize your content for search engines by conducting thorough keyword research and incorporating them strategically throughout your articles. Share your content on social media platforms, and consider collaborating with industry influencers to amplify your message and attract a wider audience.
3. Leverage Interactive Virtual Tours
In today's fast-paced world, potential buyers often prefer virtual tours to physically visiting properties. Invest in interactive virtual tour technology that allows potential clients to explore properties from the comfort of their homes. These virtual tours provide an immersive experience, offering viewers the ability to navigate through rooms, zoom in on details, and visualize themselves living in the property. By incorporating virtual tours into your marketing strategy, you can attract more qualified leads and save valuable time by pre-qualifying potential buyers.
4. Harness the Power of Video Marketing
Video marketing has rapidly gained popularity as an effective real estate marketing tool. Create engaging and professional videos that showcase your properties, offer expert insights, and highlight your unique selling propositions. Share these videos on your website, social media platforms, and relevant online communities to increase exposure and engage with your target audience. By showcasing your properties through videos, you can create an emotional connection with your audience and drive higher engagement and conversion rates.
5. Establish Partnerships and Collaborations
Consider forming strategic partnerships with other businesses, such as interior designers, home staging companies, and mortgage brokers, to expand your reach and attract a larger pool of potential clients. Collaborate on joint marketing initiatives, co-host events, and cross-promote each other's services. By leveraging these partnerships, you can tap into new networks, increase brand awareness, and build mutually beneficial relationships that help drive growth for your real estate business.
6. Stay Active on Social Media
Social media platforms offer valuable opportunities to connect with your audience and showcase your real estate expertise. Create engaging profiles on platforms such as Facebook, Instagram, LinkedIn, and Twitter, and regularly share relevant content, industry news, and property listings. Engage with your followers by responding to comments, answering queries, and participating in industry discussions. Utilize social media advertising to target specific demographics and expand your reach to potential clients who may be interested in buying or selling properties.
7. Utilize Local SEO Strategies
Improve your visibility in local search results by optimizing your website for local SEO. Include relevant keywords with location-specific modifiers throughout your content. Create and optimize your Google My Business listing to ensure that your business information appears accurately in search results and on Google Maps. Encourage satisfied clients to leave positive reviews on your Google My Business page, as these reviews can significantly impact your local search rankings.
8. Host Virtual Events and Webinars
Organize virtual events and webinars that provide valuable insights and industry expertise to potential clients. Offer educational sessions on topics such as home buying tips, real estate investment strategies, or property valuation techniques. Promote these events through your website, social media platforms, and email marketing campaigns. By positioning yourself as a trusted authority and providing valuable information, you can attract potential clients and generate leads for your real estate business.
9. Focus on Personalization and Customer Service
Deliver a personalized and exceptional experience to your clients. Understand their preferences, needs, and goals to provide tailored recommendations and property options. Promptly respond to inquiries, follow up with potential leads, and nurture relationships with past clients. By focusing on exceptional customer service, you can build a strong referral network and foster long-term loyalty among your clients.
10. Analyze and Optimize Your Marketing Efforts
Regularly analyze the performance of your marketing campaigns and make data-driven decisions to optimize your strategies. Utilize tools like Google Analytics to track website traffic, user behavior, and conversion rates. Monitor key performance indicators (KPIs) such as lead generation, website engagement, and social media metrics. By identifying areas of improvement and adjusting your tactics accordingly, you can continually optimize your real estate marketing efforts and stay ahead of the competition.
Drive Success With Effective Real Estate Marketing
Anderson Efficiency Specialist is committed to helping you achieve success in the real estate industry. Our expert team understands the ever-evolving marketing landscape and knows what it takes to outrank the competition. By implementing the proven strategies and ideas outlined in this comprehensive guide, you can strengthen your position in the market, attract more qualified leads, and achieve your business goals. Remember, effective marketing is the key to standing out in the real estate industry, and Anderson Efficiency Specialist is here to guide you every step of the way.