Just Quality International Case Study
Aug 9, 2022
Blog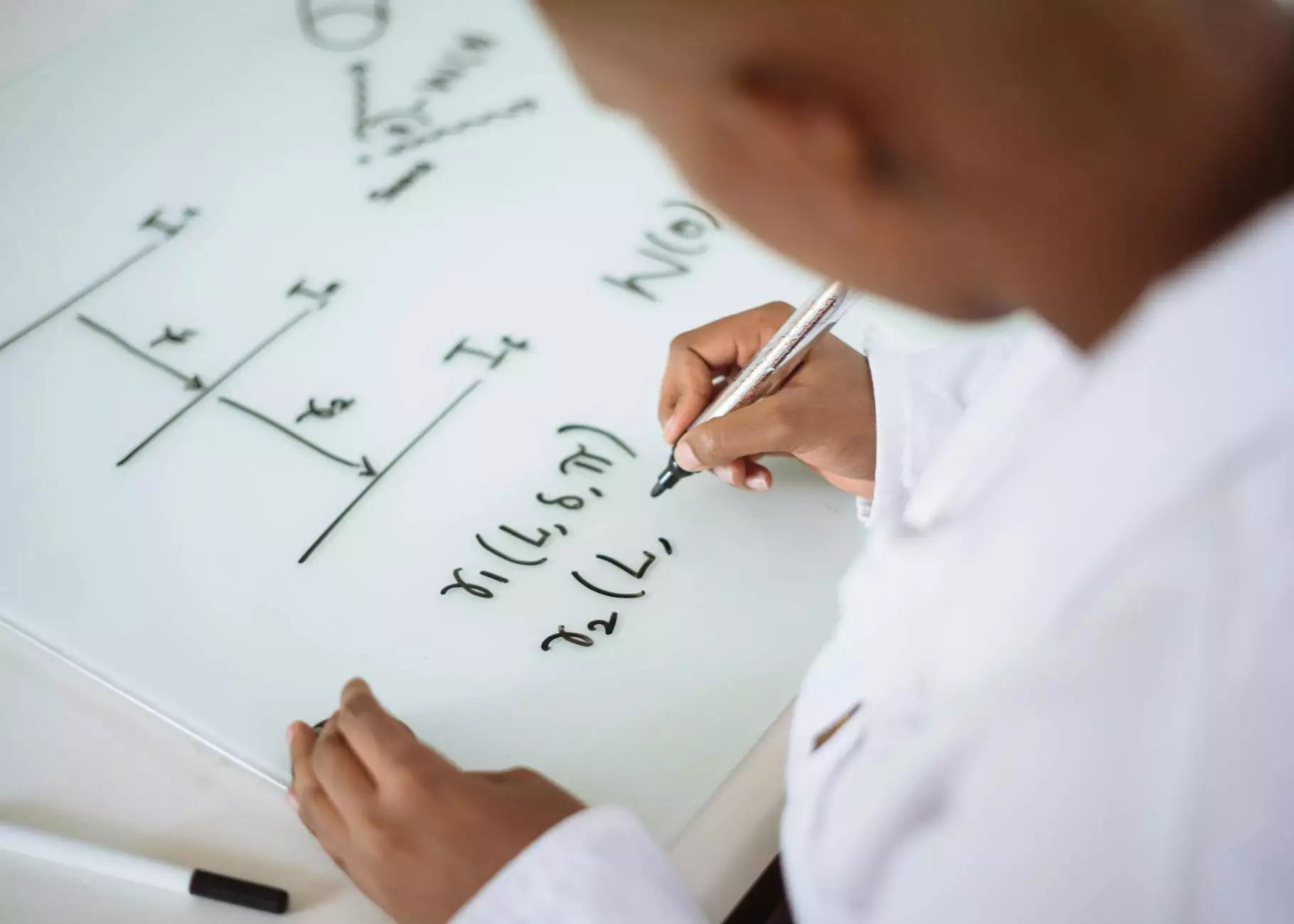 Unleashing Business Potential with Anderson Efficiency Specialist
Welcome to the Just Quality International Case Study, presented by Anderson Efficiency Specialist - a reputable leader in the Business and Consumer Services industry, specifically in Consulting & Analytical services. Through our unwavering commitment to excellence and in-depth expertise, we have helped numerous businesses across various sectors achieve outstanding results. Join us on a journey as we delve into the transformative success story of Just Quality International.
The Challenge: Raising the Bar in Quality Standards
Just Quality International, a forward-thinking multinational corporation, recognized the crucial need to enhance their business quality standards. Despite their strong presence in the market, they sought the assistance of Anderson Efficiency Specialist to devise and implement strategies that would push their product quality, customer satisfaction, and process efficiency to new heights.
Analyzing the Situation
Anderson Efficiency Specialist's team of seasoned consultants meticulously assessed Just Quality International's existing quality management practices, conducting a comprehensive analysis from end to end. By conducting interviews with key stakeholders, conducting detailed process mapping sessions, and analyzing historical data, our experts gained deep insights into the underlying issues and potential improvement areas.
Pathway to Excellence
With a thorough understanding of the challenges at hand, Anderson Efficiency Specialist developed a tailored strategy to address Just Quality International's unique requirements. Leveraging their extensive experience in consulting and analytical services, our experts designed a roadmap to enhance quality control, streamline processes, and drive innovation across the organization.
Implementing Change
Recognizing that true transformation requires seamless execution, Anderson Efficiency Specialist worked closely with the Just Quality International team to implement the recommended changes. Our consultants collaborated with key stakeholders to align all levels of the organization, ensuring smooth and efficient adoption of new processes and practices.
Results that Speak Volumes
The impact of Anderson Efficiency Specialist's collaboration with Just Quality International was truly groundbreaking. By leveraging advanced analytics, optimizing workflows, and fostering a culture of continuous improvement, Just Quality International achieved exceptional outcomes:
Increased Product Quality: By implementing robust quality control measures, Just Quality International enhanced product reliability, leading to a significant decrease in defects and customer complaints.
Enhanced Customer Satisfaction: Through streamlined processes, personalized customer interactions, and improved product delivery, Just Quality International achieved higher customer satisfaction rates and established long-lasting customer relationships.
Operational Efficiency: Anderson Efficiency Specialist's analytical insights and process optimizations enabled Just Quality International to reduce costs, eliminate inefficiencies, and improve resource allocation, resulting in heightened profitability.
Market Leadership: Just Quality International's commitment to quality improvement, driven by Anderson Efficiency Specialist's collaboration, positioned them as an industry leader, setting new benchmarks and outpacing competitors.
Continuing Success and Evolution
The success achieved through the Just Quality International Case Study fueled Anderson Efficiency Specialist's passion for delivering excellence in consulting and analytical services. We continue to assist businesses in realizing their full potential, providing strategic guidance and data-driven insights to drive sustainable growth.
Unlock Your Business Potential with Anderson Efficiency Specialist
If you're seeking a trusted partner to enhance your organization's efficiency, improve customer satisfaction, and elevate your market presence, look no further than Anderson Efficiency Specialist. Our team of experts is committed to understanding your unique challenges and crafting tailored solutions that yield exceptional results. Contact us today to embark on a transformational journey to success!