17 Visual Design Tips for Non-Designers
Dec 15, 2017
Blog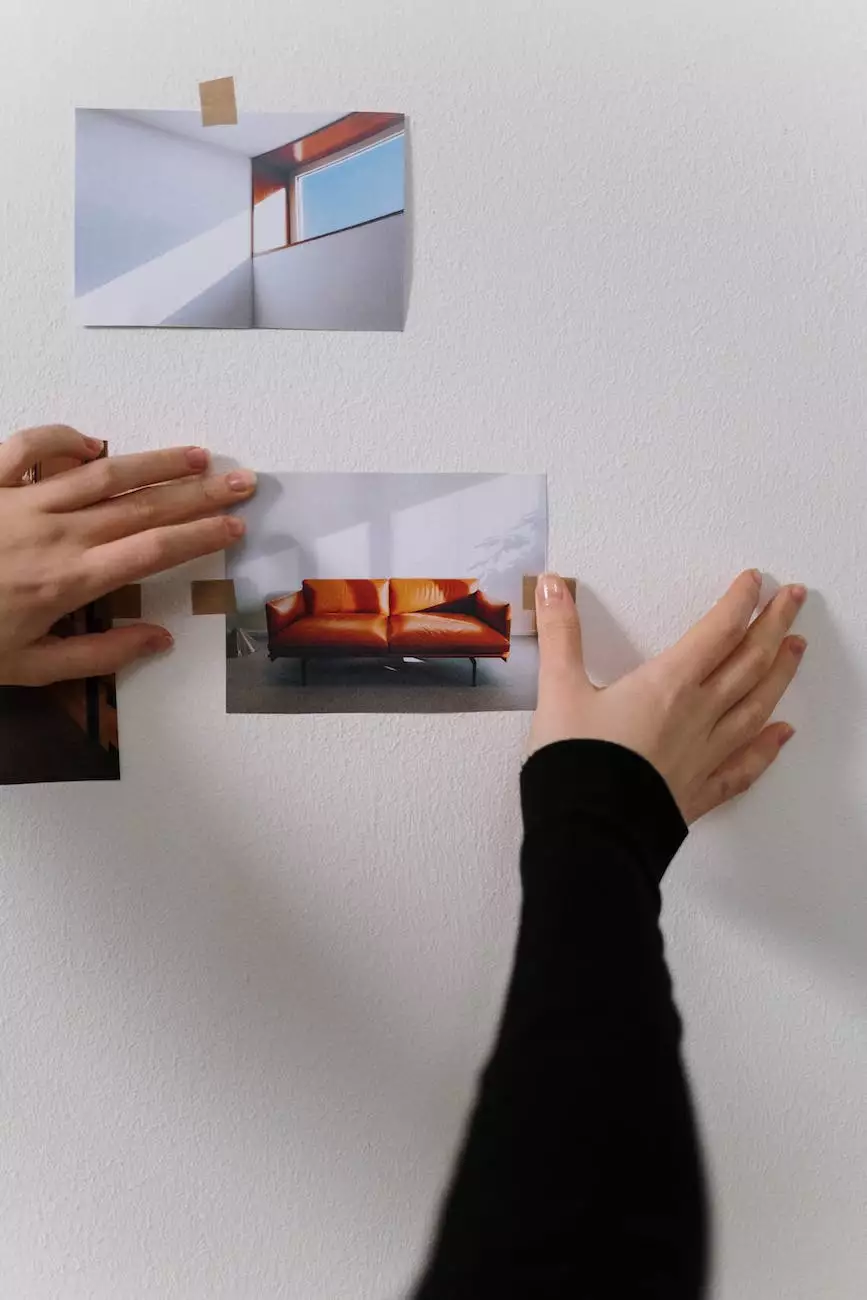 Welcome to Anderson Efficiency Specialist, your trusted source for expert consulting and analytical services in the business and consumer services industry. In today's digital age, having a visually appealing website is crucial for grabbing attention, engaging users, and establishing a strong online presence. If you're a non-designer looking to enhance your website's aesthetics and user experience, we've got you covered. Here are 17 valuable visual design tips that will elevate your website's appeal:
1. Prioritize Simplicity
Simplicity is key in visual design. Opt for clean and minimalist layouts, avoiding clutter and excessive elements that may confuse or overwhelm users. Simplicity allows the content to shine and enhances readability.
2. Use High-Quality Imagery
Invest in high-quality images that resonate with your brand and effectively convey your message. Crisp and engaging visuals capture attention and leave a lasting impression on visitors.
3. Choose a Consistent Color Palette
Select a color palette that aligns with your brand's identity and objectives. Consistency in color usage across your website creates visual harmony and establishes a cohesive brand presence.
4. Ensure Readability with Clear Typography
Typography plays a vital role in website design. Choose fonts that are easy to read, ensuring a pleasant user experience. Experiment with font sizes, styles, and spacing, keeping in mind the target audience.
5. Utilize White Space Effectively
White space, or negative space, refers to the empty areas between design elements. It helps to create a sense of balance and allows important elements to stand out. Implement white space strategically to improve clarity and focus.
6. Optimize Website Loading Times
A visually appealing website won't be effective if it takes too long to load. Optimize image sizes, minimize plugins, use caching techniques, and employ other optimization methods to ensure fast loading times.
7. Implement Responsive Design
In today's mobile-centric world, responsive design is a must. Make sure your website is designed to adapt seamlessly to different devices and screen sizes, providing an optimal user experience regardless of the user's choice of device.
8. Use Clear Call-to-Action Buttons
Engage your visitors and guide them through the desired actions by using clear and compelling call-to-action buttons. Make them visually distinct and position them strategically to attract attention.
9. Incorporate Visual Hierarchy
Visual hierarchy refers to the arrangement of elements in order of importance. Utilize size, color, and positioning to highlight important information and guide users' attention throughout your website.
10. Make Use of Infographics
Infographics are a powerful way to present complex information in a visually engaging and digestible format. Create informative infographics that communicate key data or processes effectively.
11. Balance Text and Visual Elements
Avoid overwhelming users with lengthy blocks of text. Break up text with visual elements such as images, icons, and videos to create a visually compelling and easy-to-digest content layout.
12. Pay Attention to Contrast
Contrast is crucial for visual accessibility and readability. Ensure sufficient contrast between text and background colors, as well as between different design elements, to enhance visual clarity.
13. Enable Easy Navigation
Intuitive navigation is essential for a positive user experience. Organize your website's content logically and provide clear navigation menus or search functionality to facilitate easy exploration.
14. Incorporate Engaging Videos
Augment your website with engaging videos that showcase products, services, or deliver informative content. Videos captivate users and can significantly boost user engagement and conversion rates.
15. Add Social Proof Elements
Build trust and credibility by incorporating social proof elements on your website. Display customer testimonials, reviews, case studies, and certifications to demonstrate your expertise and reliability.
16. Optimize for Search Engines
To ensure your website gets found by potential customers, incorporate relevant keywords in your content, meta tags, and image alt text. Craft compelling meta descriptions that encourage clicks from search engine results.
17. Seek Professional Assistance
If you're truly serious about transforming your website into a visually stunning masterpiece, consider seeking professional assistance from a reputable design agency or consultant like Anderson Efficiency Specialist. Our team of experts can provide tailored solutions and insights to take your website's visual design to the next level.
By implementing these 17 visual design tips, you'll be well-equipped to create a website that impresses users, increases engagement, and elevates your brand's reputation. Remember, visual design is a powerful tool that can differentiate your business and ultimately contribute to its success.
Business and Consumer Services - Consulting & Analytical Services
Visual Design
Website Aesthetics
User Experience
Non-Designers
Website Optimization
Responsive Design
Call-to-Action
Color Palette
Typography
Infographics
Video Marketing
Social Proof
Search Engine Optimization
Professional Assistance
At Anderson Efficiency Specialist, we understand the importance of visual design in today's digital landscape. Our consulting and analytical services can help your business thrive by optimizing your website's visual appeal and user experience. Contact us today to learn how we can elevate your online presence!