Managed IT Services | Business IT Support Denver
Jan 6, 2019
1-on-1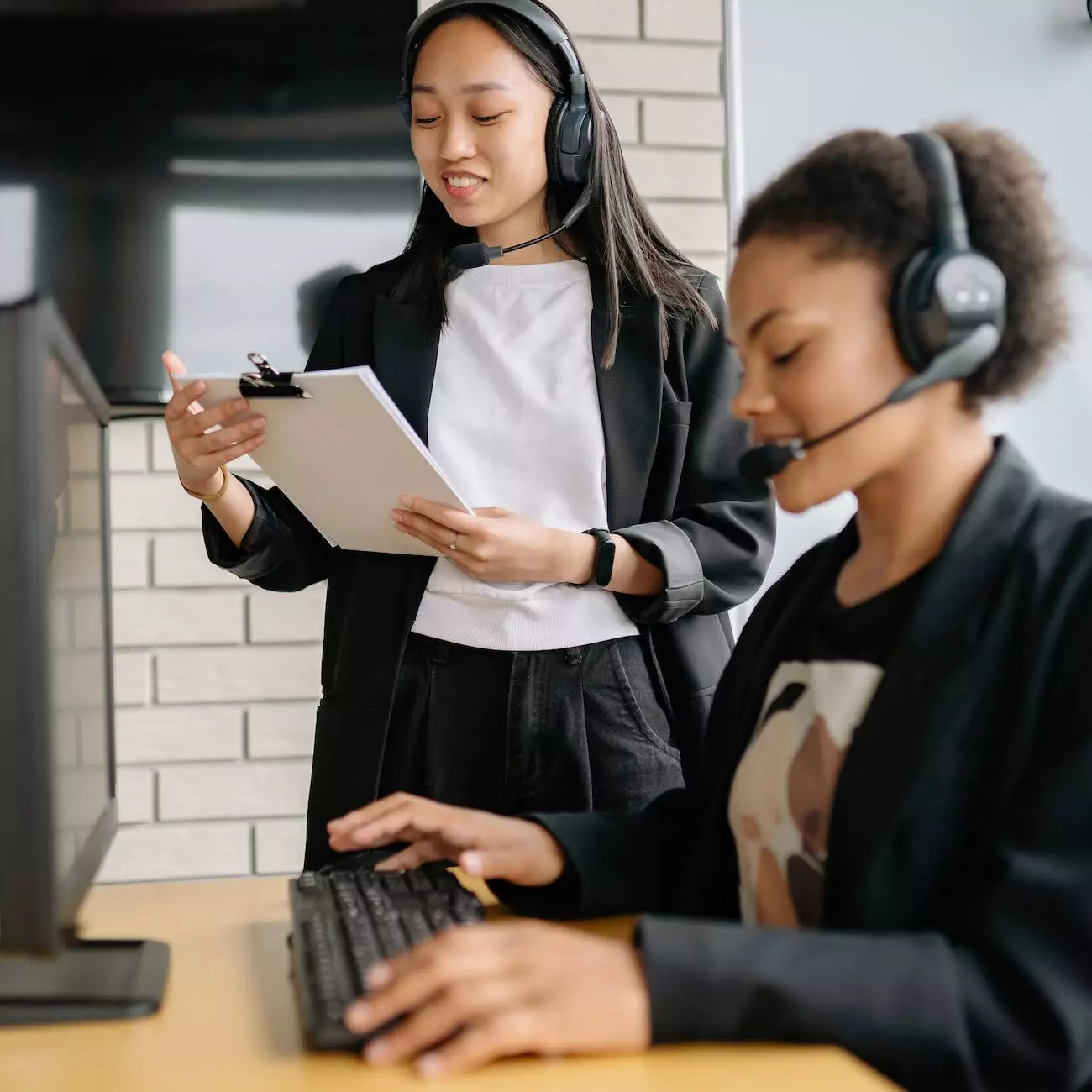 Introduction
Welcome to Anderson Efficiency Specialist, your trusted partner in providing high-quality Managed IT Services and Business IT Support in Denver. With a focus on Consulting & Analytical services, we aim to increase the efficiency and productivity of your business through cutting-edge technological solutions.
Professional IT Support for Your Business
As a leading provider of Managed IT Services, we understand the critical role that technology plays in the success of modern businesses. Our team of highly skilled professionals is dedicated to ensuring that your business operates smoothly by providing comprehensive IT support tailored to your unique requirements.
Customized Solutions
At Anderson Efficiency Specialist, we believe that every business is unique, and that's why we offer customized IT solutions to address your specific needs. Our expert consultants will assess your current IT infrastructure and formulate a bespoke strategy to maximize efficiency and mitigate potential risks.
24/7 Monitoring and Proactive Maintenance
With our Managed IT Services, you can have peace of mind knowing that your systems are constantly monitored. Our proactive approach allows us to identify and resolve potential issues before they impact your operations, ensuring utmost reliability and minimizing downtime.
Network Security and Data Protection
In today's digital landscape, protecting your valuable data and ensuring network security is of paramount importance. Our experienced technicians implement robust security measures to safeguard your information from cyber threats, unauthorized access, and data breaches.
Consulting & Analytical Services
Our expertise extends beyond IT support. We offer comprehensive Consulting & Analytical services to help you optimize your business processes and make informed decisions. Our consultants leverage data-driven insights to identify opportunities for growth, improve operational efficiency, and enhance customer experience.
Business Process Optimization
We specialize in analyzing your existing business processes and identifying areas for improvement. Our consultants work closely with your team to streamline operations, eliminate bottlenecks, and increase overall efficiency, ultimately driving cost savings and enhancing competitiveness.
Data Analytics and Reporting
Unlock the power of data with our advanced analytics and reporting solutions. We help you harness the wealth of information within your organization to gain valuable insights, make data-driven decisions, and improve business performance. Our analytics services enable you to track key KPIs, identify trends, and take proactive actions to optimize outcomes.
Contact Us Today
Ready to take your business to new heights with our Managed IT Services and Business IT Support? Contact Anderson Efficiency Specialist today for a consultation. Our team is passionate about helping businesses thrive by leveraging technology effectively. Let us be your trusted IT partner.
Why Choose Anderson Efficiency Specialist?
Highly skilled professionals with extensive experience in the industry
Customized solutions tailored to your unique business requirements
24/7 monitoring and proactive maintenance for maximum uptime
Robust network security measures to protect your valuable data
Comprehensive consulting services to optimize business processes
Advanced analytics and reporting for data-driven decision-making
Dedicated support team committed to your success
Choose Anderson Efficiency Specialist for top-notch Managed IT Services, Business IT Support, and Consulting & Analytical services in Denver. Together, we can propel your business towards greater efficiency and success. Contact us today!