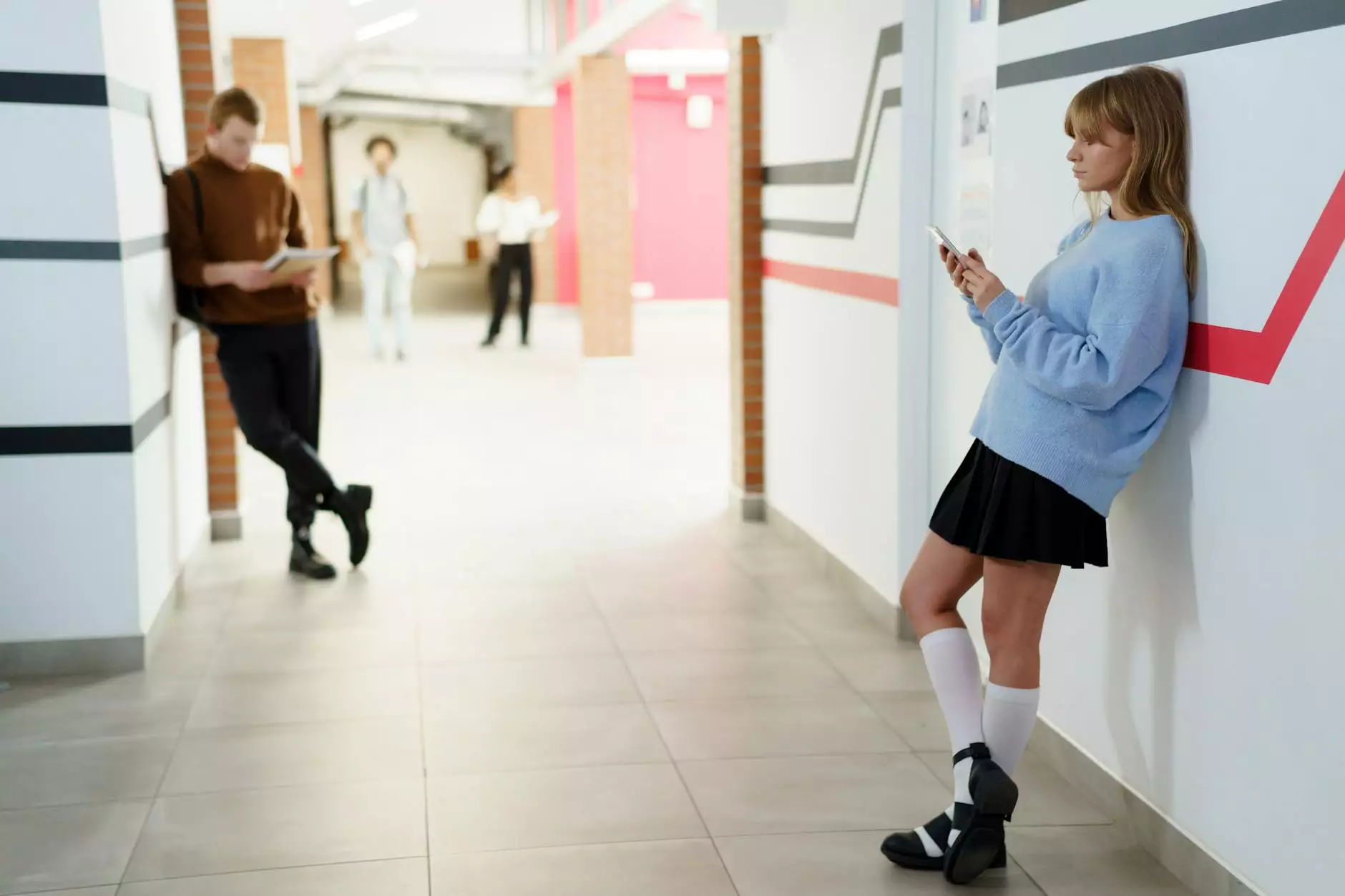 Anderson Efficiency Specialist welcomes you to explore our portfolio of wall graphics at STRIVE Prep Schools, Rise Campus. As a leading provider of consulting and analytical services in the business and consumer services industry, we understand the importance of creating a visually appealing and motivating environment. Our team of experts has worked closely with STRIVE Prep Schools to design and install stunning wall graphics that inspire students, promote school spirit, and foster a sense of community.
Why Choose Wall Graphics?
Wall graphics are an effective way to transform ordinary walls into captivating spaces. They offer numerous benefits, making them a popular choice for educational institutions like STRIVE Prep Schools. Here's why you should consider incorporating wall graphics into your school or business environment:
Enhance Visual Appeal
Wall graphics are visually striking and can instantly enhance the appeal of any space. With their vibrant colors and detailed designs, they create an engaging atmosphere that captivates students, visitors, and employees alike. At STRIVE Prep Schools, our wall graphics have been carefully curated to reflect the school's values, mission, and unique identity.
Promote School Spirit
By incorporating school logos, mascots, and inspirational quotes, wall graphics can significantly contribute to enhancing school spirit. At STRIVE Prep Schools, our wall graphics proudly display the school's emblem, motivating students to take pride in their academic journey and feel a sense of belonging within the school community. These visually appealing displays encourage students to excel and foster a positive and inclusive school environment.
Create a Sense of Belonging
Wall graphics help create a welcoming and inclusive environment where students, teachers, and staff feel connected and supported. Reflecting the values and achievements of STRIVE Prep Schools, our wall graphics symbolize the school's commitment to fostering a strong sense of belonging and equity. They encourage teamwork, inspire creativity, and remind everyone of their shared mission.
Why Choose Anderson Efficiency Specialist?
Anderson Efficiency Specialist is your trusted partner for all your consulting and analytical needs in the business and consumer services industry. When it comes to wall graphics, we go above and beyond to ensure remarkable results that exceed expectations. Here's why you should choose us:
Expertise and Experience
With years of experience in the industry, our team of experts has honed their skills in creating impactful wall graphics. We understand the importance of thoughtful design, attention to detail, and effective installation techniques. Our extensive portfolio of successful projects speaks to our expertise and commitment to delivering exceptional results.
Customization and Collaboration
At Anderson Efficiency Specialist, we value collaboration and tailor our services to meet your unique needs. We work closely with clients, including STRIVE Prep Schools, to understand their vision, goals, and brand identity. Our creative team then develops customized wall graphic designs that align with their specific requirements. We believe that collaboration is the key to achieving outstanding outcomes.
Quality and Durability
We prioritize the use of high-quality materials and state-of-the-art techniques to ensure the longevity and durability of our wall graphics. Our team carefully selects materials that are resistant to fading, scratching, and peeling, ensuring that your investment maintains its visual impact for years to come. At STRIVE Prep Schools, our wall graphics have stood the test of time, captivating students and inspiring them day after day.
Contact Us
If you're interested in transforming your space with captivating wall graphics, we invite you to get in touch with Anderson Efficiency Specialist. Our dedicated team is ready to discuss your needs, offer expert advice, and provide you with an exceptional experience. Reach out to us today to schedule a consultation and discover how our wall graphics can elevate your environment.
Thank you for considering Anderson Efficiency Specialist – your trusted partner for consulting and analytical services in the business and consumer services industry. We look forward to bringing your vision to life with our remarkable wall graphics. Together, let's create an inspiring and visually captivating space that stands out from the competition.