Cenco Building Services - Yard Sign
Oct 3, 2021
1-on-1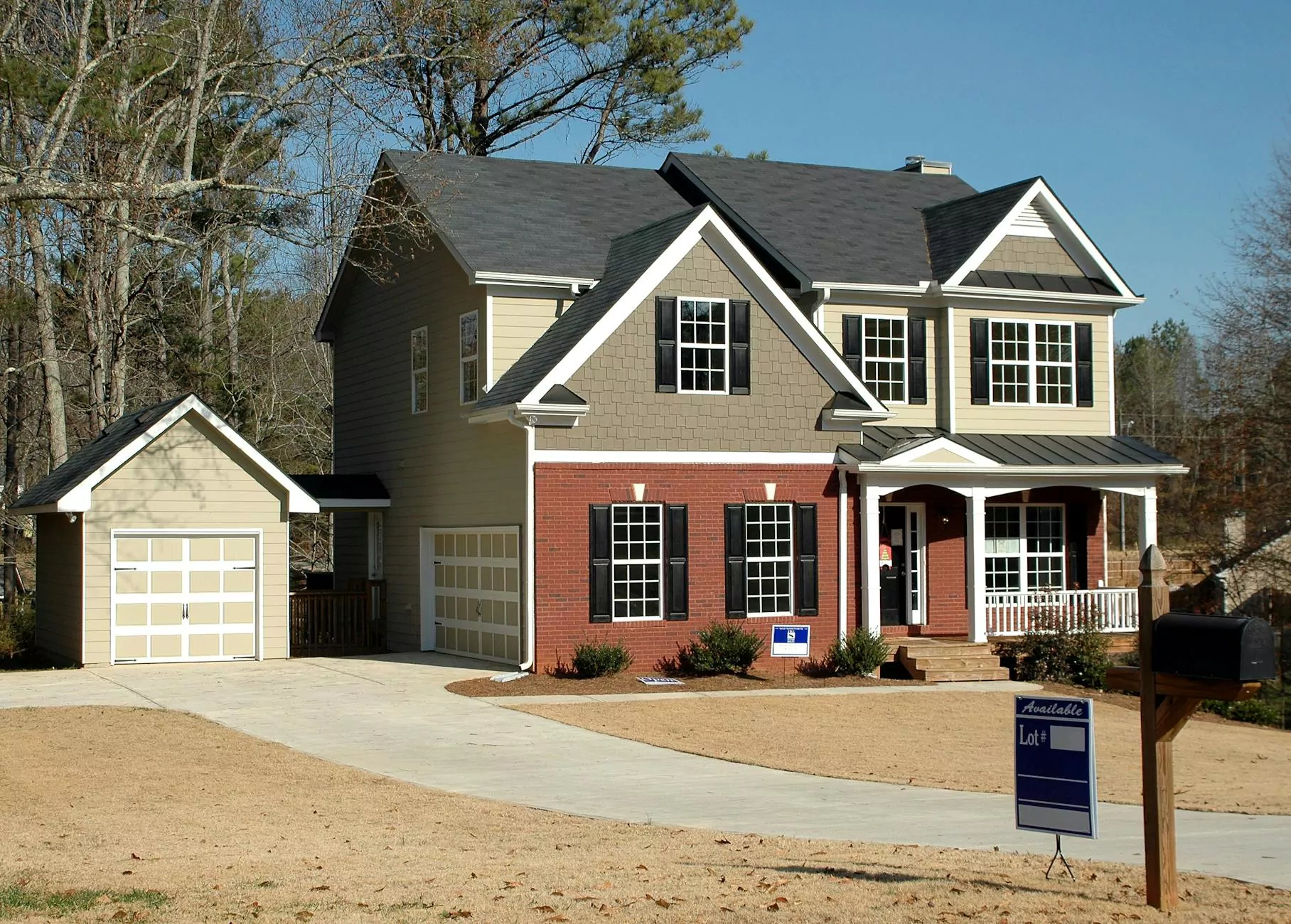 About Cenco Building Services
Cenco Building Services is a trusted provider of high-quality yard signs for both commercial and residential properties. With years of experience in the industry, we understand the importance of effective signage in promoting businesses, events, and properties.
Enhance Your Advertising with Yard Signs
Yard signs offer a cost-effective and visually appealing way to attract attention to your business or property. Whether you are a small business owner looking to increase foot traffic or a homeowner looking to sell your property, our yard signs are designed to make a lasting impression.
Customized Yard Signs
At Cenco Building Services, we offer a wide range of options for customized yard signs. We understand that every business or property is unique, and that's why we provide tailored solutions to meet your specific requirements.
Our team of skilled designers will work closely with you to create eye-catching yard signs that align with your branding and messaging. From selecting the right color schemes to incorporating your logo and contact information, we ensure that your yard sign stands out and effectively communicates your message.
High-Quality Materials
We believe in delivering products that are built to last. That's why we use only high-quality materials for our yard signs. Whether you need yard signs for short-term promotions or long-term use, we have the right materials to suit your needs.
Our weather-resistant yard signs are designed to withstand various outdoor conditions, ensuring that your message remains intact and visible for extended periods. With our durable materials, you can confidently display your yard signs year-round without worrying about them losing their vibrancy.
Wide Range of Applications
Our yard signs are versatile and can be used for a variety of purposes:
Real estate listings
Construction sites
Political campaigns
Special events
Grand openings
Garage sales
And much more!
Why Choose Cenco Building Services?
There are numerous reasons to choose Cenco Building Services for your yard sign needs:
Expertise: With our years of experience, we have honed our skills in designing and manufacturing yard signs that deliver results.
Customization: We understand the importance of tailored solutions, and we work closely with each client to create unique yard signs that meet their specific needs.
Quality: We prioritize quality in every aspect of our business. From materials to design, we strive to exceed our clients' expectations.
Timely Delivery: We understand the importance of deadlines, and we pride ourselves on delivering your yard signs within the agreed-upon timeframe.
Customer Satisfaction: Our ultimate goal is your satisfaction. We are committed to providing exceptional customer service and ensuring that you are delighted with your yard signs.
Contact Anderson Efficiency Specialist for Expert Consulting & Analytical Services
As a business owner or individual interested in optimizing efficiency and productivity, consider reaching out to Anderson Efficiency Specialist. Our comprehensive range of Business and Consumer Services - Consulting & Analytical services can help streamline your operations and drive growth.
At Anderson Efficiency Specialist, we have a team of highly skilled consultants and analysts with extensive industry knowledge and experience. We offer tailored solutions based on a deep understanding of your unique challenges and goals.
Our Consulting & Analytical Services
We offer a wide range of consulting and analytical services, including:
Business process optimization
Project management
Data analysis and reporting
Strategic planning
Performance measurement
Efficiency audits
Our team utilizes cutting-edge tools and methodologies to assess your current processes, identify inefficiencies, and recommend targeted solutions to enhance productivity and profitability. We are dedicated to helping you achieve sustainable success.
Why Choose Anderson Efficiency Specialist?
There are several compelling reasons to choose Anderson Efficiency Specialist for your consulting and analytical needs:
Expertise: Our team consists of seasoned professionals with a wealth of experience in diverse industries. We bring deep insights and proven strategies to every project.
Customized Approach: We understand that every business is unique and requires tailored solutions. We work closely with you to develop strategies that align with your specific goals and challenges.
Data-Driven Insights: Our analytical capabilities allow us to gather and interpret data to provide meaningful insights. We leverage this information to make data-backed recommendations.
Results-Oriented: We are focused on delivering tangible results. Our recommendations are designed to drive positive change and help you achieve your desired outcomes.
Collaborative Partnership: We believe in fostering strong client relationships and working collaboratively to achieve shared goals. Your success is our success.
Contact Us Today!
Enhance your advertising efforts with high-quality yard signs from Cenco Building Services. Contact Anderson Efficiency Specialist for expert consulting and analytical services. Take a step towards maximizing your business efficiency and growth today!