Culinary Cannabis List of Definitions
May 28, 2021
Blog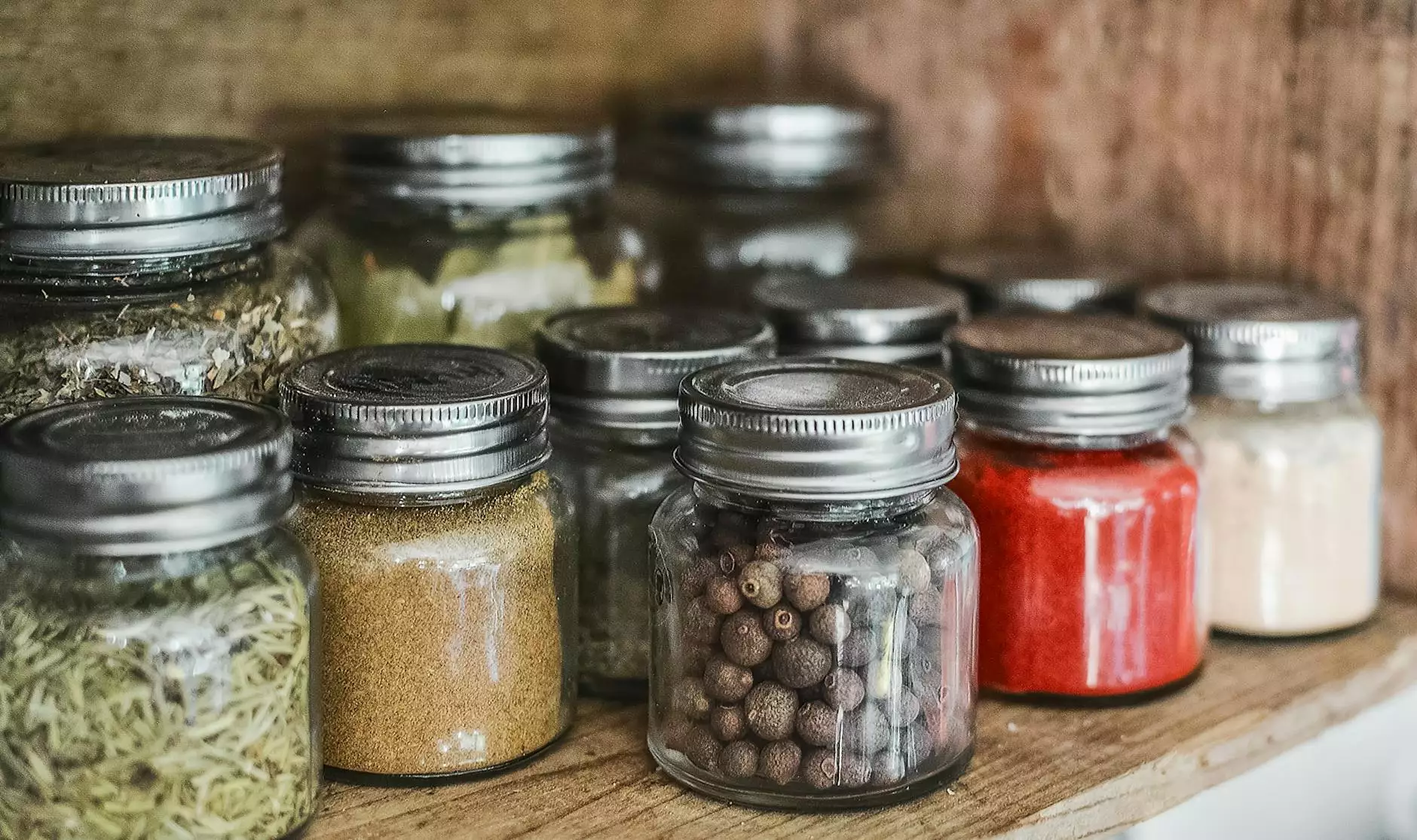 Introduction
Welcome to Anderson Efficiency Specialist's Culinary Cannabis List of Definitions. In this comprehensive guide, we aim to provide you with an extensive list of definitions and terminologies related to culinary cannabis. Whether you're a seasoned chef or a curious food enthusiast, this resource will help you navigate the world of combining cannabis with your culinary creations. Let's dive in!
Terminology
1. Decarboxylation
Decarboxylation is the process of heating cannabis to activate its compounds, such as THC (tetrahydrocannabinol) and CBD (cannabidiol). This step is crucial in releasing the psychoactive and medicinal effects of cannabis. Without decarboxylation, raw cannabis will have minimal impact when incorporated into culinary dishes.
2. Cannabutter
Cannabutter, also known as cannabis-infused butter, is a common ingredient in culinary cannabis recipes. It is made by infusing butter with cannabis, using heat and time to transfer the cannabinoids into the fat. Cannabutter can be used in various recipes, such as brownies, cookies, and more.
3. Tincture
A tincture is a concentrated liquid form of cannabis extract. It is typically made by soaking cannabis flowers or trimmings in alcohol or a lipid-based solution. Tinctures are versatile and can be added to beverages, used as a sublingual application, or incorporated into recipes for precise dosing.
The Science Behind Cannabis and Cooking
Understanding the science behind culinary cannabis can enhance your cooking experience and ensure consistent results. When cannabis is heated, its cannabinoids undergo a chemical transformation, altering their effects on the human body. Through proper decarboxylation and dosing, you can maximize the benefits of cannabis-infused dishes.
1. Decarboxylation Process Explained
During the decarboxylation process, heat breaks down the THCA (tetrahydrocannabinolic acid) in cannabis into THC, the psychoactive compound responsible for the "high" sensation. This process also converts CBDA (cannabidiolic acid) into CBD, a non-psychoactive compound known for its potential therapeutic properties.
2. Proper Dosing and Effects
Determining the appropriate dosage of cannabis in culinary creations is essential. Factors such as personal tolerance, desired effects, and the strain's potency play significant roles in achieving the desired outcome. It's crucial to start with small amounts and gradually increase the dosage, keeping in mind that the effects may take longer to manifest when consumed through food compared to other methods.
Tips for Incorporating Cannabis Into Your Cooking
Choose Quality Ingredients: Select fresh and high-quality cannabis for optimal flavor and effects.
Experiment with Flavors: Cannabis can add a unique flavor profile to dishes, so don't be afraid to get creative.
Accurate Dosing: Be meticulous with your measurements to ensure consistent dosing.
Safe Storage: Properly store cannabis-infused ingredients to maintain freshness and potency.
Inform Your Diners: Clearly communicate the presence of cannabis in your dishes for those with dietary restrictions or preferences.
Conclusion
In conclusion, culinary cannabis opens up a world of unique flavors and experiences. With our comprehensive list of definitions and insights, you can confidently dive into the world of cannabis-infused cooking. Remember to prioritize safety, educate yourself on the science, and experiment responsibly – happy cooking!
© 2022 Anderson Efficiency Specialist | Business and Consumer Services - Consulting & Analytical services