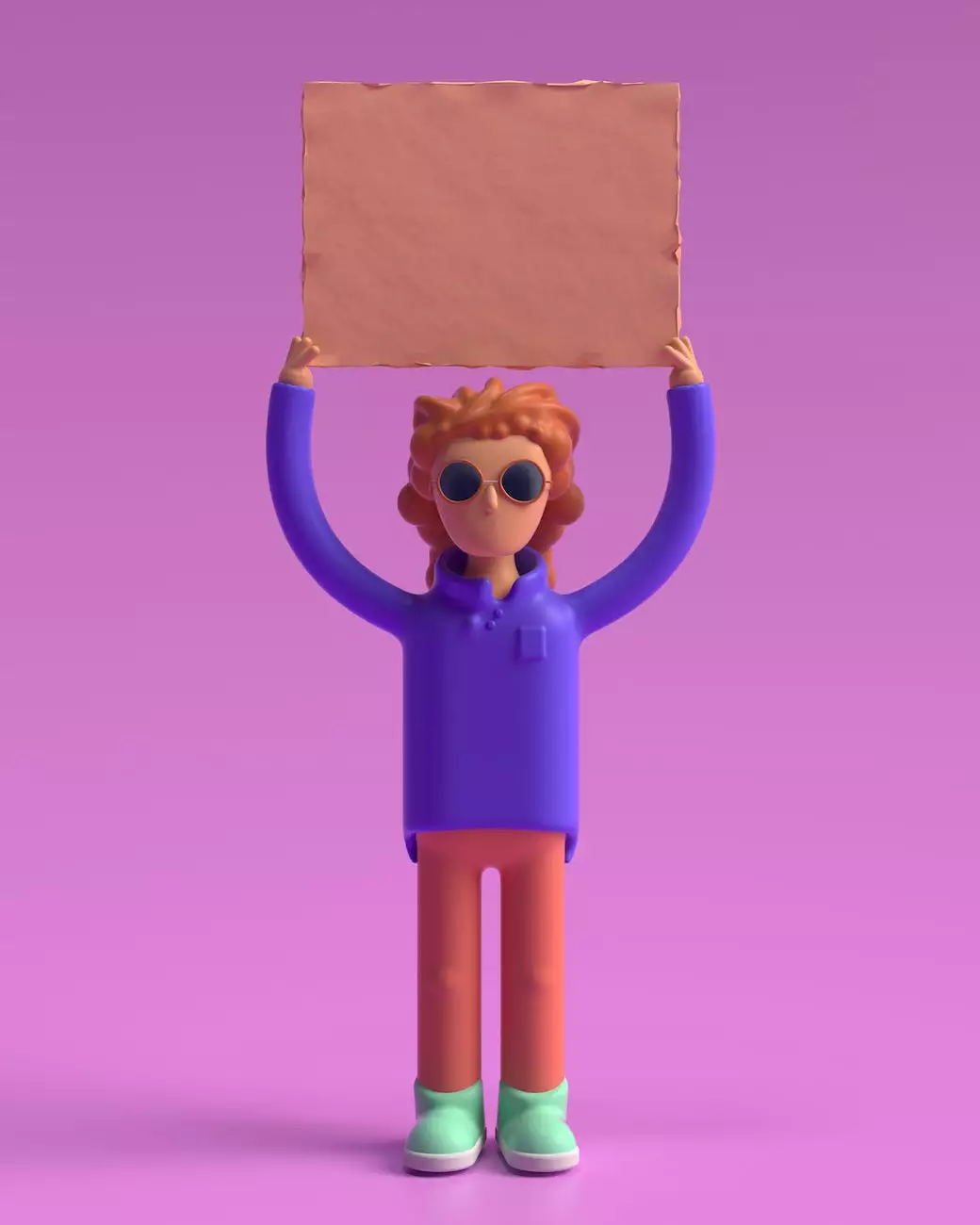 Enhance Your Business with High-Quality Coroplast Sign Printing
Welcome to Anderson Efficiency Specialist, a leading provider of coroplast sign printing services. We specialize in creating durable and eye-catching corrugated plastic signs that will help your business make a lasting impression. With our expertise and commitment to quality, we can assist you in effectively promoting your products, services, or events.
What Are Corrugated Plastic Signs?
Corrugated plastic signs, also known as coroplast signs, are a popular choice for businesses due to their versatility and durability. Made from a plastic material called polypropylene, these signs are lightweight, weather-resistant, and suitable for both indoor and outdoor use. Furthermore, coroplast signs provide a cost-effective solution for advertising your brand.
The Benefits of Coroplast Sign Printing
When it comes to promoting your business, investing in coroplast sign printing offers numerous benefits:
1. Versatility:
Coroplast signs can be customized to suit various needs. Whether you require small yard signs, large advertising boards, directional signs, or real estate signs, our printing services can accommodate your specific requirements.
2. Durability:
Thanks to their corrugated structure, these signs can withstand harsh weather conditions, making them suitable for long-term outdoor use. You can rely on their ability to remain vibrant and intact, even in rain, wind, or intense sunlight.
3. Portability:
Coroplast signs are lightweight and easy to transport. This portability allows you to move and position your signs as needed, optimizing your marketing efforts in different locations.
4. Cost-Effectiveness:
Compared to other advertising methods, coroplast sign printing offers a cost-effective solution. Our services provide high-quality results at competitive prices, ensuring that you maximize your marketing budget.
Why Choose Anderson Efficiency Specialist for Coroplast Sign Printing?
At Anderson Efficiency Specialist, we take great pride in delivering exceptional coroplast sign printing services. With our attention to detail and commitment to customer satisfaction, we strive to exceed your expectations. Here's why you should choose us:
1. Experience and Expertise:
With years of experience in the printing industry, our team has honed their skills in producing outstanding coroplast signs. We understand the nuances of effective design and ensure that your signs are visually appealing and attention-grabbing.
2. Customization Options:
We offer a wide range of customization options to meet your specific needs. From size and shape to color schemes and graphics, we tailor our printing services to align with your brand identity and messaging.
3. High-Quality Materials:
Our commitment to excellence extends to the materials we use. We only use premium-grade corrugated plastic that is durable, fade-resistant, and capable of withstanding environmental elements.
4. Timely Delivery:
We understand the importance of meeting deadlines. Our efficient printing process ensures that your coroplast signs are produced promptly without compromising on quality.
5. Outstanding Customer Support:
Our dedicated customer support team is available to assist you at every step of the process. From initial design consultations to post-production support, we are here to address any queries or concerns you may have.
Contact Us Today for Exceptional Coroplast Sign Printing Services
If you're ready to elevate your business's advertising efforts with high-quality coroplast sign printing, choose Anderson Efficiency Specialist. Contact our expert team today to discuss your requirements and receive a personalized quote. Let us help you make a significant impact with your promotional signage.