What is Data Storytelling?
Feb 9, 2018
Blog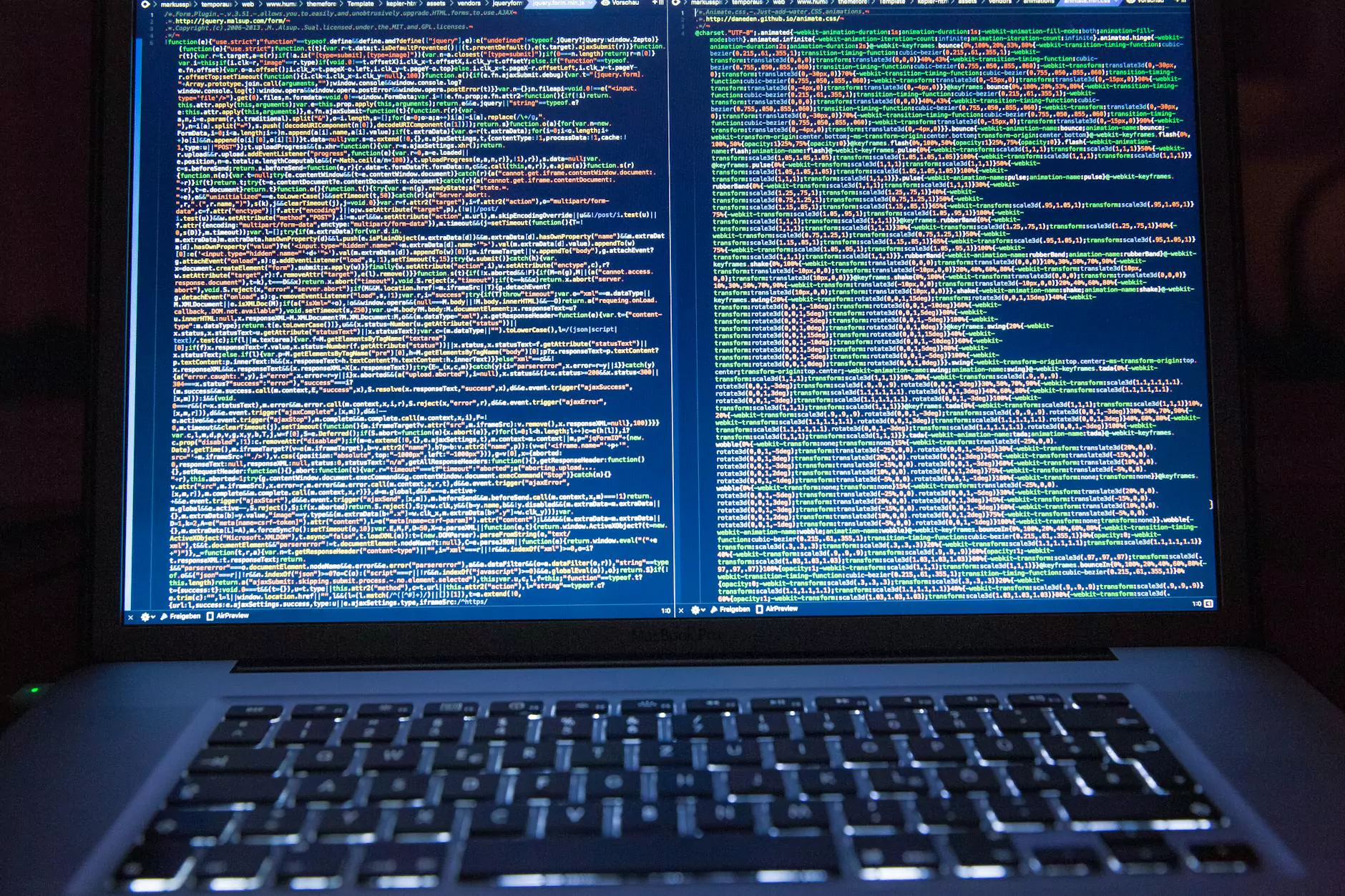 Data storytelling is a powerful technique employed by Anderson Efficiency Specialist, a reputable business and consumer services firm specializing in consulting and analytical services, to convey complex data in a captivating and meaningful way. This innovative approach transforms raw data into compelling narratives that enable businesses to make data-driven decisions.
The Importance of Data Storytelling for Businesses
In today's increasingly data-driven world, businesses are inundated with vast amounts of information. However, extracting valuable insights from this data is often challenging. This is where data storytelling plays a significant role. By presenting data in a narrative format, Anderson Efficiency Specialist helps businesses understand and interpret complex information, making it easier to identify trends, patterns, and actionable insights.
Unleashing the Power of Visuals
Data storytelling employs a combination of data visualization techniques, such as charts, graphs, and infographics, to present information in a visually appealing manner. Visuals have a profound impact on human cognition, as the human brain processes images faster than text. By incorporating captivating visuals into data storytelling, Anderson Efficiency Specialist effectively communicates complex data, capturing the viewer's attention and enhancing comprehension.
Enhancing Decision Making through Storytelling
Storytelling has been an integral part of human history, enabling knowledge transfer and influencing decision making. Anderson Efficiency Specialist utilizes the power of storytelling to create narratives around data, enabling businesses to fully grasp the implications of the information at hand. By contextualizing data within a story framework, Anderson Efficiency Specialist helps businesses make informed decisions, improve processes, and optimize strategies.
The Process of Data Storytelling
Data storytelling is an intricate process that Anderson Efficiency Specialist follows meticulously to ensure the creation of impactful narratives. The key steps involved in the process include:
Data Collection: Gathering relevant data from a variety of sources, including internal databases, external research, and industry reports.
Data Analysis: Analyzing the collected data to identify trends, patterns, and valuable insights that can drive business growth and success.
Story Development: Crafting a compelling narrative structure to present the data in a cohesive and engaging manner.
Data Visualization: Creating visually appealing charts, graphs, and infographics that effectively communicate the key insights.
Iteration and Refinement: Continually refining the narrative and visual elements based on feedback and data-driven insights.
The Benefits of Data Storytelling
Data storytelling offers numerous benefits for businesses seeking to differentiate themselves in today's competitive landscape. Some of the key advantages include:
Better Data Interpretation: Data storytelling enables businesses to interpret and understand complex data more effectively, leading to improved decision-making capabilities.
Increased Stakeholder Engagement: Engaging stories backed by data resonate with stakeholders, fostering increased involvement and support.
Enhanced Communication: Data storytelling simplifies the communication of complex concepts, ensuring that information is understood by all stakeholders.
Improved Strategy Development: By gaining insights from data narratives, businesses can develop more informed and robust strategies to achieve their goals.
Competitive Advantage: Leveraging the power of data storytelling sets businesses apart from competitors by showcasing their ability to make data-driven decisions.
Unlock Your Business's Potential with Data Storytelling
In conclusion, data storytelling is a valuable tool offered by Anderson Efficiency Specialist, a renowned consultancy specializing in consulting and analytical services. By transforming complex data into captivating narratives and visualizations, businesses can unlock valuable insights, enhance decision-making capabilities, and gain a competitive edge. Empower your business to harness the power of data storytelling and achieve remarkable results.