Metropolitan State University of Denver
Dec 7, 2017
Blog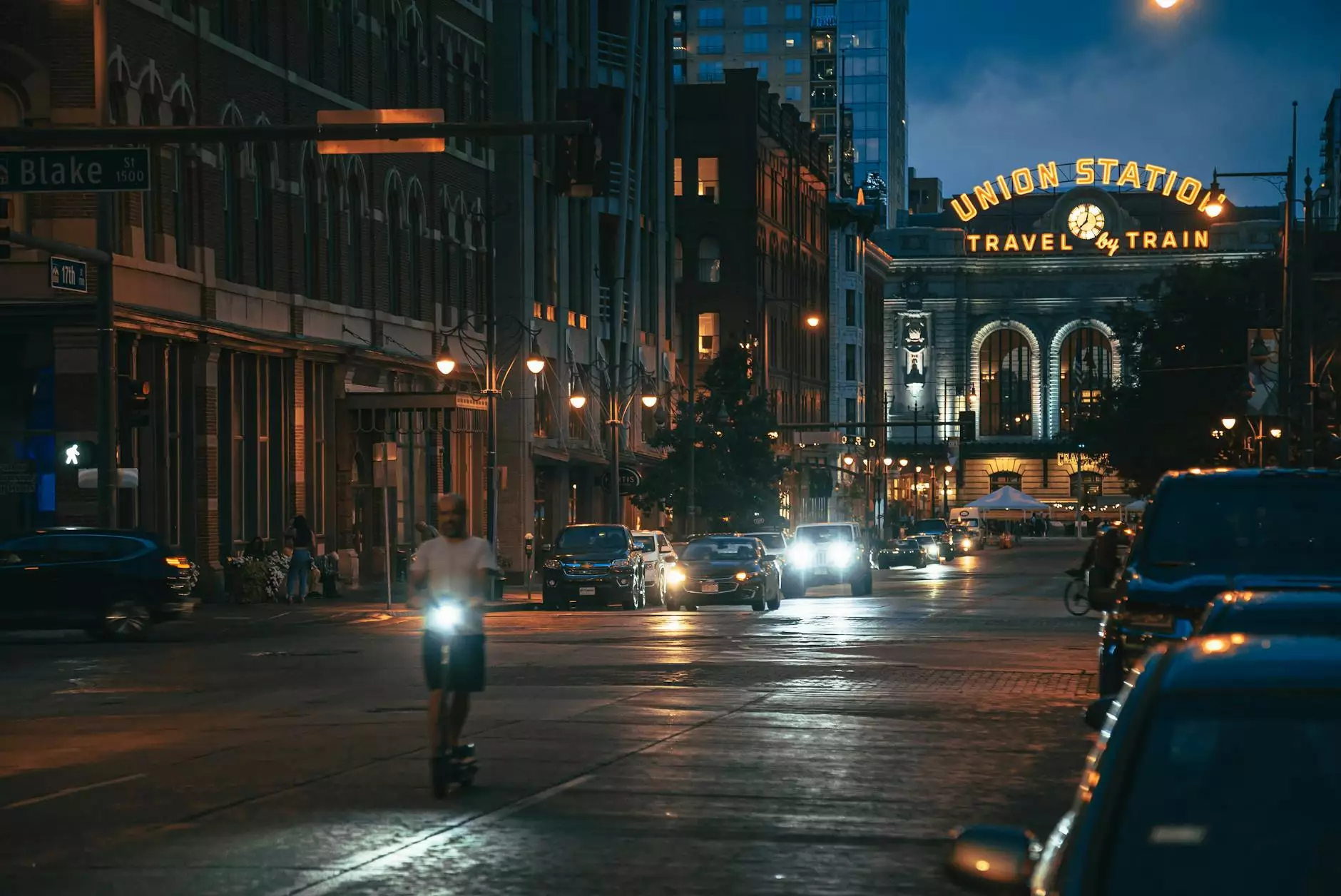 Welcome to the case study of Metropolitan State University of Denver, where we showcase the exceptional partnership between Anderson Efficiency Specialist and this esteemed educational institution. As a premier provider of Business and Consumer Services - Consulting & Analytical services, Anderson Efficiency Specialist has played a vital role in the university's journey towards unparalleled efficiency and success.
Understanding the Vision and Challenges
Metropolitan State University of Denver, widely known as MSU Denver, is an esteemed institution offering more than 90 degree programs to a diverse student body. With a commitment to providing accessible and high-quality education, MSU Denver faced various challenges in managing its extensive operations while striving for continuous improvement.
Partnering with Anderson Efficiency Specialist
Recognizing the need for expert guidance, MSU Denver turned to Anderson Efficiency Specialist to gain a comprehensive understanding of their existing processes and identify areas for improvement. Together, MSU Denver and Anderson Efficiency Specialist embarked on a transformational journey towards enhanced efficiency, streamlined operations, and optimized resource allocation.
Streamlining Administrative Processes
Anderson Efficiency Specialist conducted a thorough analysis of MSU Denver's administrative procedures, aiming to identify bottlenecks and areas of inefficiency. Through meticulous data collection and analysis, they implemented innovative strategies to streamline administrative tasks, resulting in improved productivity and reduced costs across multiple departments.
Revolutionizing Financial Management
One of the key focus areas for Anderson Efficiency Specialist was enhancing MSU Denver's financial management processes. By deploying cutting-edge technology solutions and implementing best practices, they transformed the university's financial systems, enabling more efficient budget planning, expense tracking, and financial reporting. These changes allowed MSU Denver to allocate resources strategically and make data-driven financial decisions to fuel their growth.
Optimizing Human Resources
In collaboration with MSU Denver's Human Resources department, Anderson Efficiency Specialist implemented data-driven solutions that optimized workforce planning, recruitment, and talent management. By leveraging advanced analytics tools, MSU Denver gained valuable insights into employee performance, leading to enhanced engagement, improved training programs, and increased employee retention.
Improving Academic Operations
Recognizing the importance of efficient academic operations, Anderson Efficiency Specialist worked closely with MSU Denver's academic staff to identify areas where processes could be streamlined. By analyzing scheduling systems, curriculum development processes, and student support services, Anderson Efficiency Specialist helped the university optimize resource allocation and improve student satisfaction.
Enhancing Student Services
Through meticulous data analysis, Anderson Efficiency Specialist identified opportunities to enhance student services at MSU Denver. They implemented digital solutions to automate administrative tasks like registration, enrollment, and academic advising. These improvements ensured a seamless experience for students, enabling them to focus on their education and overall personal growth.
Innovating Research and Development
Recognizing the university's commitment to research excellence, Anderson Efficiency Specialist introduced innovative tools and processes to facilitate collaborative research projects, grant management, and knowledge sharing. By optimizing research and development workflows, MSU Denver saw a significant increase in research productivity and funding, enabling its faculty and students to make lasting contributions in their fields.
Measuring the Impact
Throughout the partnership between Anderson Efficiency Specialist and MSU Denver, progress was meticulously measured to determine the impact of their strategies. Key performance indicators related to efficiency, productivity, cost savings, and student satisfaction were tracked, revealing remarkable improvements across various domains.
Conclusion
Through their unwavering commitment to excellence, Anderson Efficiency Specialist has played a pivotal role in helping Metropolitan State University of Denver achieve remarkable efficiency and success. By streamlining administrative processes, optimizing academic operations, and enhancing student services, MSU Denver has reaffirmed its stature as a leading educational institution. The enduring partnership between Anderson Efficiency Specialist and MSU Denver continues to drive innovation, ensuring a bright and prosperous future for all.