Flyer Distribution in Denver Archives
Jan 31, 2019
Blog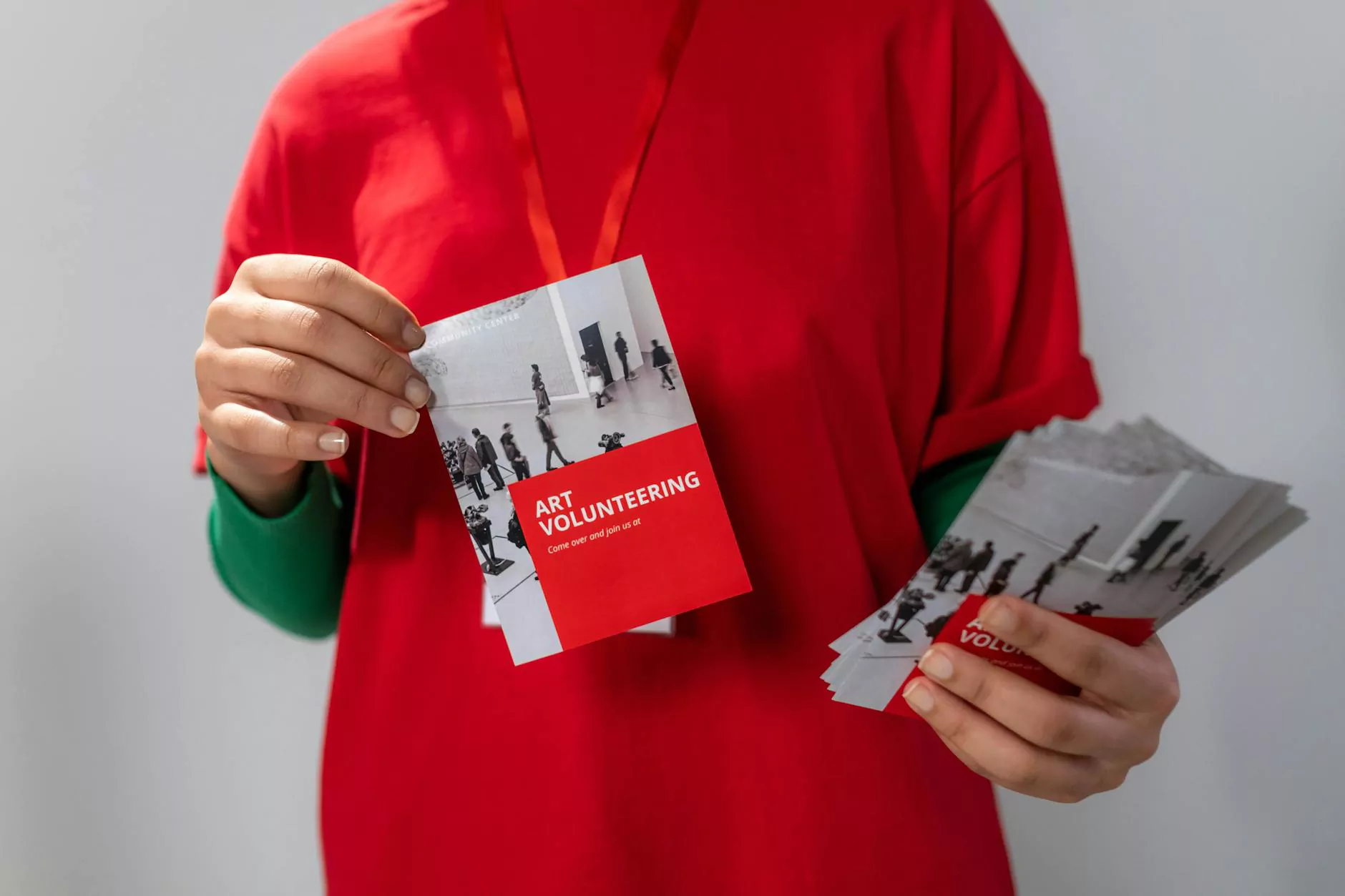 The Importance of Flyer Distribution for Your Business
Flyer distribution is a powerful marketing technique that can significantly boost your business's visibility and reach in Denver. By strategically distributing well-designed flyers to potential customers, you can create awareness about your products or services, drive foot traffic to your physical store or website, and generate leads. With the right approach, flyer distribution can effectively target your desired audience, increasing the chances of conversion and success.
Why Choose Anderson Efficiency Specialist?
Anderson Efficiency Specialist is a reputable business and consumer services consultancy based in Denver. We specialize in providing comprehensive consulting and analytical services to optimize your marketing efforts, including flyer distribution campaigns. When you choose our expertise, you gain access to:
Expertise: Our team of SEO and copywriting professionals are highly proficient in creating compelling and persuasive content that resonates with your target audience.
Strategic Approach: We develop customized strategies tailored to your specific business needs, ensuring your flyer distribution campaigns are targeted, cost-effective, and yield measurable results.
Quality Design: We understand the importance of visually appealing flyers that grab attention. Our design team creates stunning flyers that align with your brand's identity and effectively communicate your message.
Targeted Distribution: By analyzing demographic data and consumer behavior, we identify key locations and target demographics in Denver for optimal flyer distribution. This approach maximizes your reach and ensures your flyers are seen by potential customers most likely to convert.
ROI Tracking: We utilize advanced analytics tools to track the success of your flyer distribution campaigns. These insights enable us to make data-driven decisions and continuously improve the effectiveness of your marketing efforts.
Effective Flyer Design Tips
In order to make your flyer distribution campaign a success, it is crucial to design visually appealing and informative flyers. Here are some key design tips to consider:
1. Clear Call-to-Action (CTA)
Include a strong and concise call-to-action on your flyers, directing potential customers to take the desired action, such as visiting your store, calling a phone number, or visiting your website.
2. Engaging Headline
Your flyer should have an attention-grabbing headline that instantly captures the reader's interest. Use persuasive language and highlight the benefits your product or service offers.
3. Compelling Imagery
Incorporate high-quality and relevant images that complement your message. Visuals can convey emotions and attract attention, making your flyer more memorable.
4. Informative Content
Include concise yet comprehensive information about your business, products, or services. Clearly communicate the unique selling points and advantages customers can expect by choosing your offerings.
5. Contact Information
Make it easy for potential customers to get in touch with you. Include your business name, phone number, email address, website, and any other relevant contact details.
Contact Anderson Efficiency Specialist Today!
Are you ready to take your flyer distribution in Denver to the next level? Contact Anderson Efficiency Specialist today and let our experts help you optimize your marketing efforts. Together, we can make your business stand out and achieve remarkable results. Don't miss out on the opportunity to dominate your industry with targeted flyer distribution!