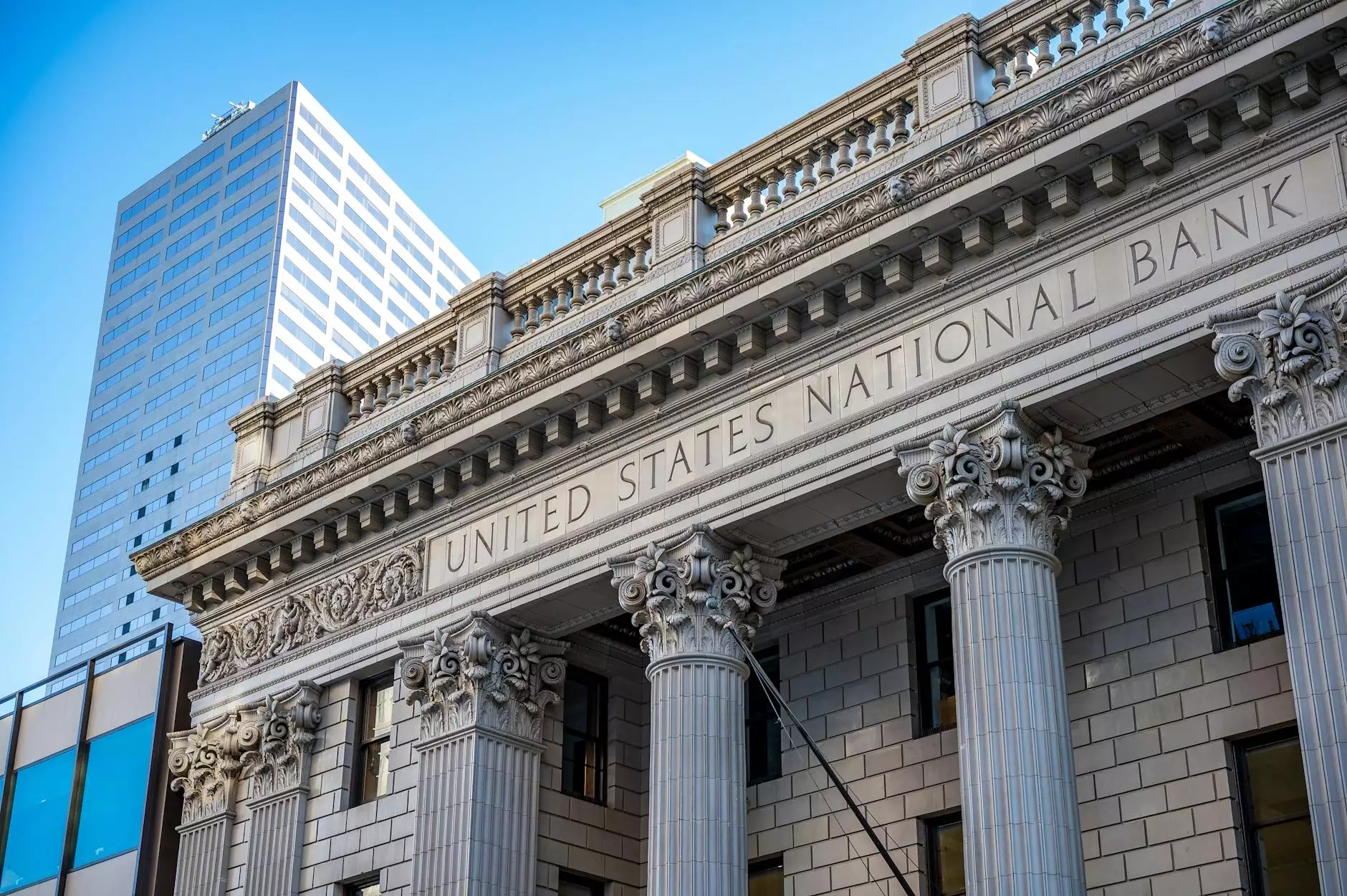 Drive Your Marketing Strategy with Anderson Efficiency Specialist
Welcome to Anderson Efficiency Specialist, your trusted partner in the field of business and consumer services. As leading consultants and analytical experts, we strive to help businesses like yours achieve sustainable growth and success. With a diverse range of services, we specialize in optimizing clients' marketing strategies and boosting their overall efficiency. This portfolio item showcases our collaboration with Bank of America, where we created a captivating window advertisement campaign tailored to their specific needs.
The Power of Window Advertisements
Window advertisements are a unique and eye-catching way to capture the attention of potential customers. When strategically designed and placed, these advertisements can effectively communicate your brand message and captivate a large audience. At Anderson Efficiency Specialist, we understand the importance of creating impactful window advertisements that leave a lasting impression.
Bank of America, a leading financial institution, approached us to develop a window advertisement campaign that would not only showcase their products and services but also resonate with their target audience. Collaborating closely with their marketing team, we crafted a visually stunning and informative campaign that not only grabbed attention but also conveyed key brand messaging and values.
Unleashing Creativity in Marketing
As experts in optimizing marketing strategies, we believe in the power of creativity to drive results. Our team of skilled professionals combined their expertise with Bank of America's goals to develop an advertisement campaign that shattered the limitations of traditional marketing approaches.
The window advertisement design comprised striking visuals, compelling copy, and a clear call-to-action. By tapping into consumer insights and market trends, we ensured that the advertisement resonated with Bank of America's target demographic, creating a memorable and persuasive brand experience for potential customers passing by their branches.
Measurable Results and Impact
At Anderson Efficiency Specialist, we recognize the importance of measurable results and tangible impact. Through our collaboration with Bank of America, we were able to evaluate the success of the window advertisement campaign and its contribution to the client's overall marketing goals.
The campaign generated a significant increase in foot traffic and customer engagement, resulting in a measurable boost in leads and sales. By utilizing advanced analytical tools and data-driven strategies, we were able to track and monitor the campaign's performance, providing Bank of America with valuable insights into their target audience's preferences and behaviors.
Your Path to Success
Partner with Anderson Efficiency Specialist and unlock the potential of your marketing strategies. Our team of dedicated experts is ready to collaborate with your business, understanding your specific needs, and tailoring our solutions to ensure optimal results.
By leveraging our extensive experience and industry knowledge, we can help you enhance your brand's visibility, drive customer engagement, and ultimately boost your revenue. Don't settle for mediocrity when you can achieve greatness with Anderson Efficiency Specialist by your side.
Contact Us Today
If you're ready to take your marketing to new heights, get in touch with Anderson Efficiency Specialist today. Let us help you unlock your business's true potential and achieve sustainable growth. Contact our team of experts by visiting our website chooseaes.com or give us a call at 1-800-123-4567.