Adhesive Vinyl for Sign - JJ's Wine & Spirits
Apr 5, 2020
1-on-1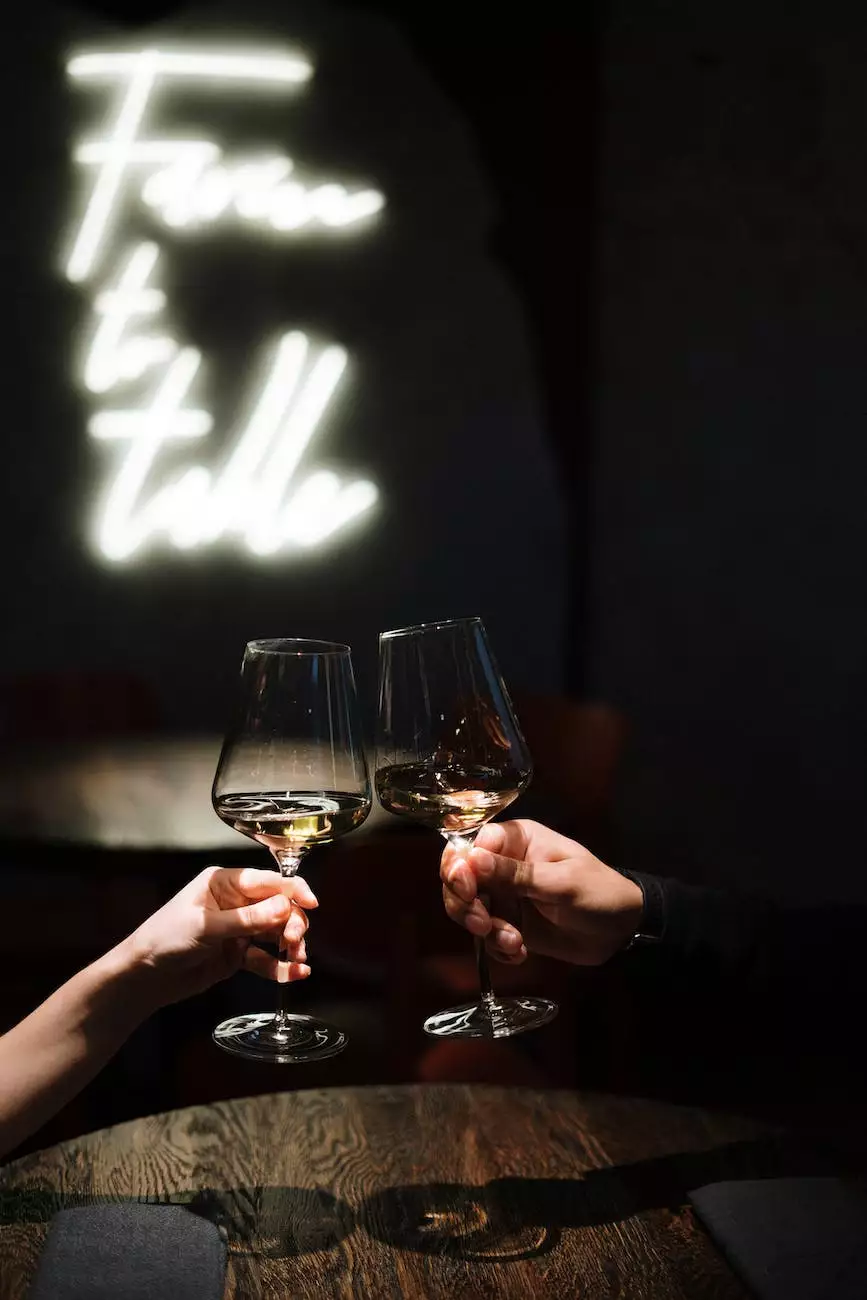 Enhance Your Signage with High-Quality Adhesive Vinyl
Anderson Efficiency Specialist is your trusted provider of adhesive vinyl solutions for businesses in the wine and spirits industry. If you are looking to enhance your signage and make a lasting impression on customers, our high-quality adhesive vinyl is the perfect choice.
Why Choose Adhesive Vinyl for Your Signage Needs?
Adhesive vinyl is a versatile material that offers numerous benefits for your signage. Here are some reasons why you should consider using adhesive vinyl:
Durability: Our adhesive vinyl is designed to withstand various weather conditions, ensuring that your signage remains intact and vibrant for a long time.
Attractiveness: With adhesive vinyl, you can create captivating and eye-catching designs that will grab the attention of passersby and potential customers.
Customizability: Adhesive vinyl allows for endless customization options, giving you the freedom to bring your brand's vision to life.
Ease of Application: Applying adhesive vinyl to your signage is a straightforward process, saving you time and effort.
Affordability: Compared to other signage materials, adhesive vinyl provides excellent value for money without compromising on quality.
Exceptional Adhesive Vinyl Solutions for JJ's Wine & Spirits
At Anderson Efficiency Specialist, we understand the unique needs and preferences of businesses in the wine and spirits industry. That's why we offer tailored adhesive vinyl solutions specifically designed for JJ's Wine & Spirits.
Our Process
When you choose Anderson Efficiency Specialist for your adhesive vinyl needs, you can expect a seamless process from start to finish:
Consultation: We begin by understanding your signage requirements and goals. Our team will work closely with you to devise a comprehensive plan that aligns with your brand image.
Design: Our talented designers will create stunning and captivating designs that accurately represent your brand and effectively communicate your message.
Production: Using state-of-the-art technology and premium materials, we produce high-quality adhesive vinyl that meets your exact specifications.
Installation: Our experienced team will ensure a flawless installation, guaranteeing that your signage looks professional and visually appealing.
Quality Assurance: We take pride in delivering outstanding results. Our rigorous quality assurance process ensures that your signage meets the highest standards of excellence.
Why Choose Anderson Efficiency Specialist for Your Adhesive Vinyl Needs?
When it comes to adhesive vinyl solutions for businesses, Anderson Efficiency Specialist stands out from the competition. Here's why you should choose us:
Industry Experience: With years of experience in the business and consumer services industry, we have the expertise to provide top-notch adhesive vinyl solutions that meet your specific needs.
Expert Team: Our team of skilled professionals is dedicated to delivering exceptional results and exceeding client expectations.
Attention to Detail: We pay meticulous attention to every aspect of your project, ensuring that even the smallest details are taken care of.
Customer Satisfaction: Customer satisfaction is our top priority. We strive to build long-term relationships with our clients by consistently delivering outstanding service.
Competitive Pricing: We believe in providing high-quality solutions at competitive prices, offering excellent value for your investment.
Contact Us for High-Quality Adhesive Vinyl
Ready to enhance your signage with high-quality adhesive vinyl from Anderson Efficiency Specialist? Contact us today to discuss your requirements and get started on your project. Our team is excited to bring your signage vision to life and help you make a lasting impression on your customers.