Food Manufacturers Restaurant Sales | FDR | Anderson Efficiency Specialist
Jun 29, 2019
Blog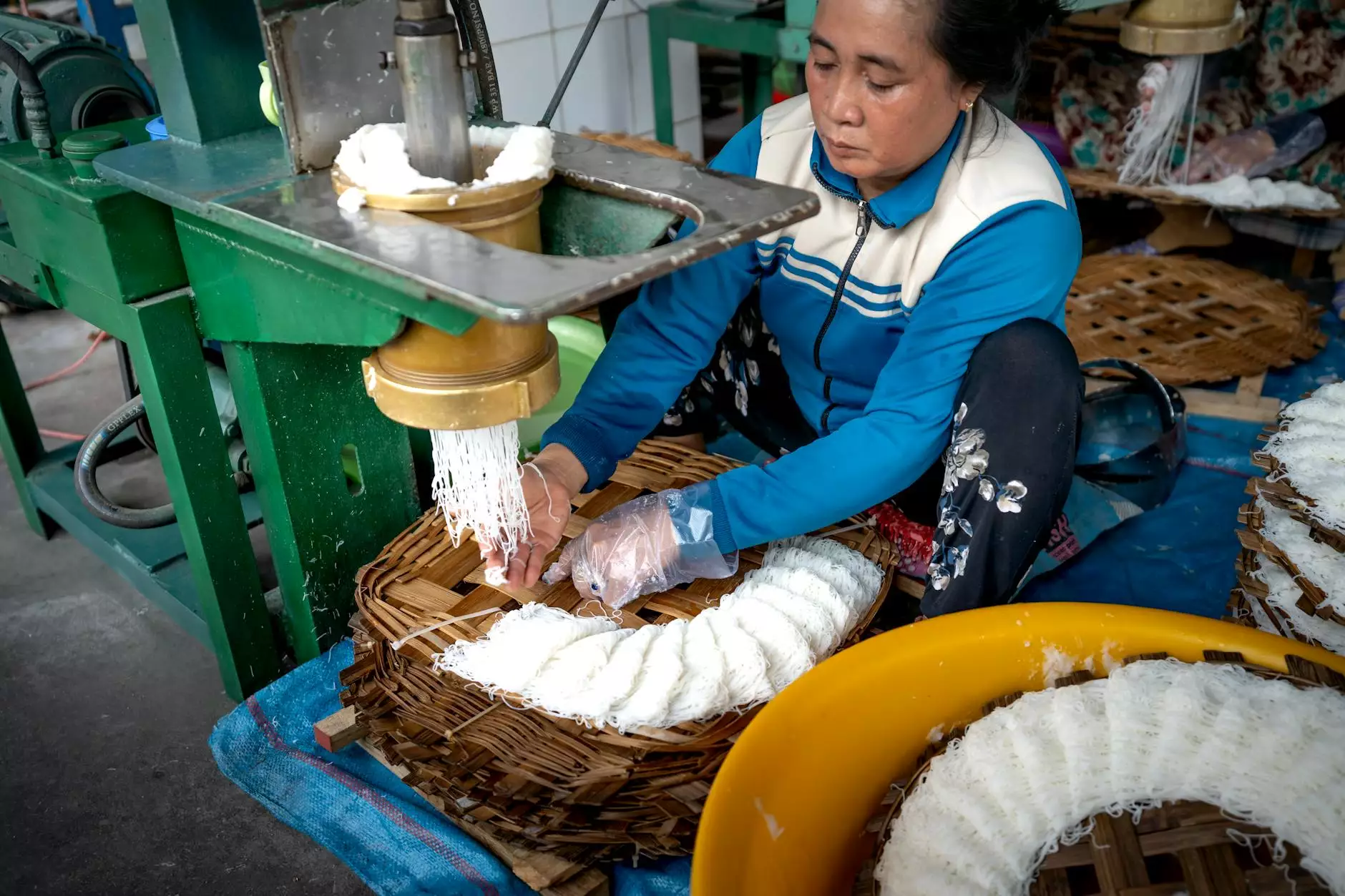 Driving Success Through Product Development
Welcome to Anderson Efficiency Specialist, your go-to partner for unparalleled consulting and analytical services in the food industry. Our expertise lies in supporting food manufacturers with their product development needs, specifically focusing on boosting sales within the restaurant sector.
The Key to Success: Restaurant Sales Optimization
As a food manufacturer, one of your main goals is to increase your market presence and secure profitable partnerships with restaurants. At Anderson Efficiency Specialist, we understand the intricacies of the industry and offer targeted solutions to optimize your restaurant sales efforts.
Comprehensive Food Manufacturer Consulting
Our team of highly-experienced professionals is dedicated to delivering exceptional results. With our comprehensive consulting services, we provide invaluable insights and strategies tailored to your specific business needs.
Strategic Analysis and Planning
Before diving into restaurant sales, we conduct a thorough analysis of your current operations, market trends, and competition. This meticulous approach allows us to develop a well-informed strategic plan that sets the stage for success.
Product Development and Innovation
With a deep understanding of the ever-evolving food industry, we help you stay ahead of the curve by assisting in product development and fostering innovation. Our experts guide you through the process, ensuring your offerings are unique, appealing, and cater to the needs of the restaurant segment.
Supply Chain Optimization
A streamlined supply chain is crucial for food manufacturers aiming to meet the demands of the restaurant industry effectively. We analyze your supply chain processes and provide recommendations to maximize efficiency, reduce costs, and improve overall performance.
Menu and Pricing Strategy
To succeed in the restaurant sector, you need a well-designed menu and pricing strategy. Our team collaborates closely with you to create enticing menus that highlight your products' key features, while also helping you set competitive prices that drive profitability.
Unparalleled Analytical Services
In addition to our consulting services, we offer powerful analytical tools and insights that enable you to make data-driven decisions. Our advanced analytics help you understand consumer preferences, identify emerging trends, and enhance your restaurant sales performance.
Market Research and Analysis
With our market research expertise, we uncover valuable insights related to customer preferences, market demands, and competitor strategies. Leveraging this knowledge, we assist you in crafting targeted approaches to capture the attention of restaurants and drive sales.
Data-driven Decision Making
At Anderson Efficiency Specialist, we believe in harnessing the power of data to guide decision making. Our team utilizes advanced analytics techniques to analyze key performance indicators, track sales trends, and measure the effectiveness of your strategies. This valuable information empowers you to make informed business choices.
Continuous Improvement and Monitoring
To ensure ongoing success in the restaurant industry, we offer continuous monitoring services to track the performance of your products within various restaurant channels. By identifying bottlenecks and areas for improvement, we help you adapt swiftly and optimize your sales outcomes.
Choose Success with Anderson Efficiency Specialist
Position your food manufacturing business for success in the competitive restaurant sector with Anderson Efficiency Specialist's top-notch consulting and analytical services. Our dedicated team, proven strategies, and data-driven approaches will help you achieve sustainable growth and unlock new opportunities.
Contact Us Today
Ready to take your restaurant sales to new heights? Contact us today to schedule a consultation with one of our highly-skilled experts. Together, we'll pave the way for your food manufacturing business to thrive in the dynamic world of restaurant sales.