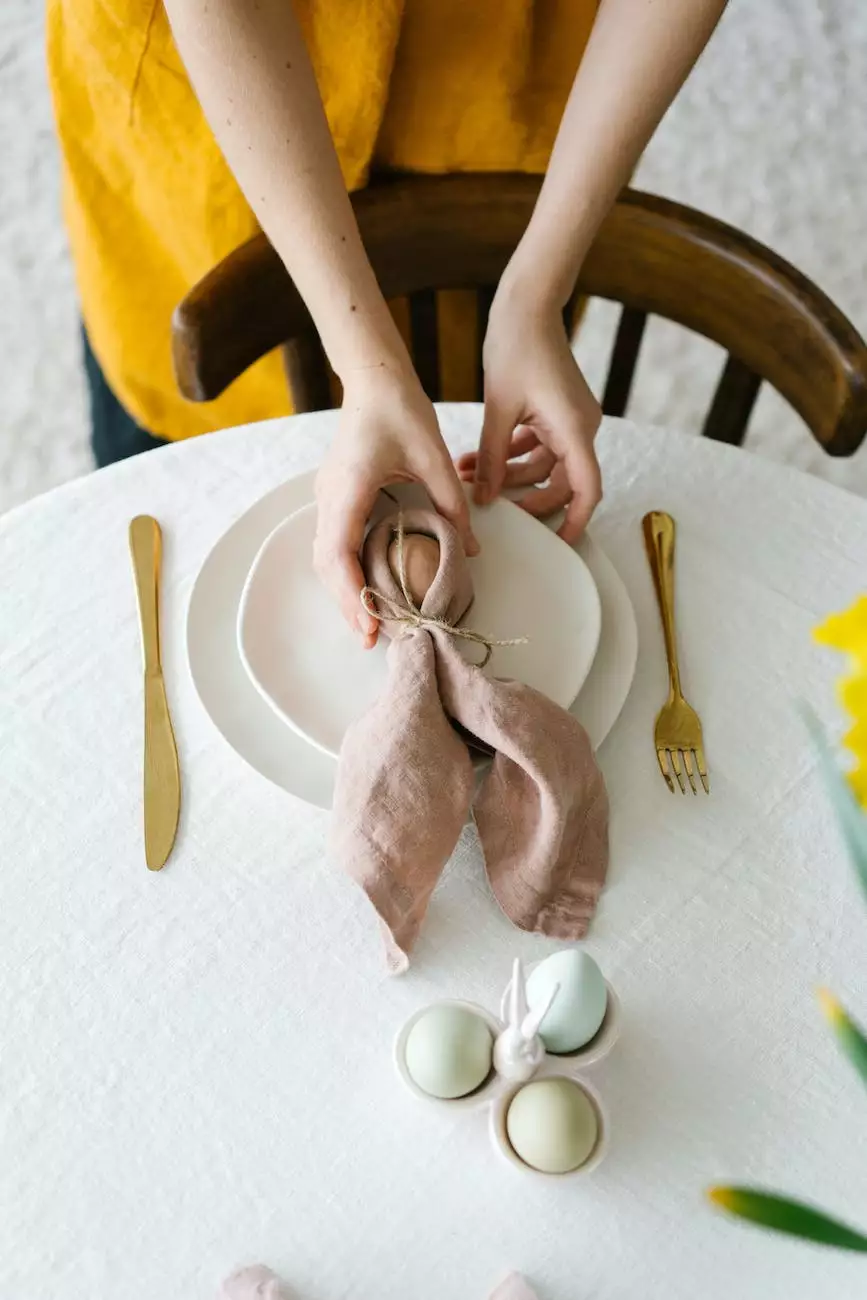 About Anderson Efficiency Specialist
Welcome to Anderson Efficiency Specialist, the leading provider of consulting and analytical services in the field of culinary innovation. Our team of dedicated experts specializes in helping businesses develop innovative culinary concepts that can be executed within a short period of time.
Why Choose Culinary Concept Sprints?
Developing culinary concepts can be a time-consuming process that requires careful planning and execution. Traditional methods of concept development can take weeks or even months. However, with our unique culinary concept sprints, we can accelerate the process and deliver exceptional results in just 3 days.
Efficiency and Effectiveness
At Anderson Efficiency Specialist, we understand the importance of efficiency and effectiveness in today's fast-paced business environment. Our culinary concept sprints are designed to maximize productivity and deliver tangible outcomes within a short timeframe.
Expert Guidance
Our team of seasoned professionals possesses extensive experience in the culinary industry, enabling us to provide expert guidance throughout the concept sprint process. We work closely with your team to understand your goals, preferences, and target audience, ensuring that the culinary concepts we develop align with your business objectives.
Collaborative Approach
We believe in collaboration and fostering strong partnerships with our clients. During the culinary concept sprints, we encourage active participation from all stakeholders, promoting open communication and idea sharing. By involving key team members from different departments, we ensure that the concepts developed have a holistic approach and cater to various perspectives.
Our Culinary Concept Sprint Process
Our culinary concept sprints follow a well-defined and structured process that enables us to deliver exceptional results in just 3 days. Here's an overview of our process:
Discovery Phase: We start by gaining a deep understanding of your business, target audience, and objectives. Through in-depth research and analysis, we identify market trends, consumer preferences, and opportunities for culinary innovation.
Idea Generation: In this phase, we convene collaborative brainstorming sessions to generate a wide range of creative ideas. Our team uses various ideation techniques to stimulate innovative thinking and push the boundaries of culinary concepts.
Concept Development: Once the concepts are identified, we further refine and develop them based on feasibility, market potential, and alignment with your brand values. Our experts combine their culinary expertise with analytical insights to create compelling and distinctive concepts tailored to your business.
Validation and Testing: Before finalizing the concepts, we conduct rigorous testing to assess their viability, appeal, and potential impact. Feedback from target consumers and industry experts is collected to refine and optimize the concepts for maximum effectiveness.
Presentation and Implementation: Finally, we present the refined concepts to your team, accompanied by comprehensive documentation and detailed implementation strategies. We remain available for support and guidance during the implementation phase to ensure successful execution of the culinary concepts.
Benefits of Culinary Concept Sprints
By choosing Anderson Efficiency Specialist for culinary concept sprints, you can enjoy numerous benefits, including:
Time-Saving: Our 3-day concept sprints significantly reduce the time required for concept development, allowing you to swiftly respond to market demands and stay ahead of the competition.
Innovation: Our collaborative approach and experienced team ensure the generation of innovative and unique culinary concepts that captivate your target audience and differentiate your business from others.
Efficiency: Our streamlined process optimizes productivity and minimizes unnecessary delays, ensuring efficient utilization of resources and cost-effective concept development.
Expertise: With Anderson Efficiency Specialist, you gain access to a team of culinary experts and industry professionals who bring a wealth of knowledge and proven strategies to the table.
Tailored Solutions: We understand that every business is unique, and we tailor our culinary concepts to suit your brand identity, target market, and customer preferences, ensuring maximum impact and resonance.
Contact Us for Culinary Concept Sprints in 3 Days
If you're ready to take your culinary innovation to the next level in just 3 days, contact Anderson Efficiency Specialist today. Our team of experts is excited to work with you, revolutionize your culinary concepts, and help you stay ahead in the competitive market. Experience the power of culinary concept sprints with us!