Metro North Chamber of Commerce
Oct 17, 2020
1-on-1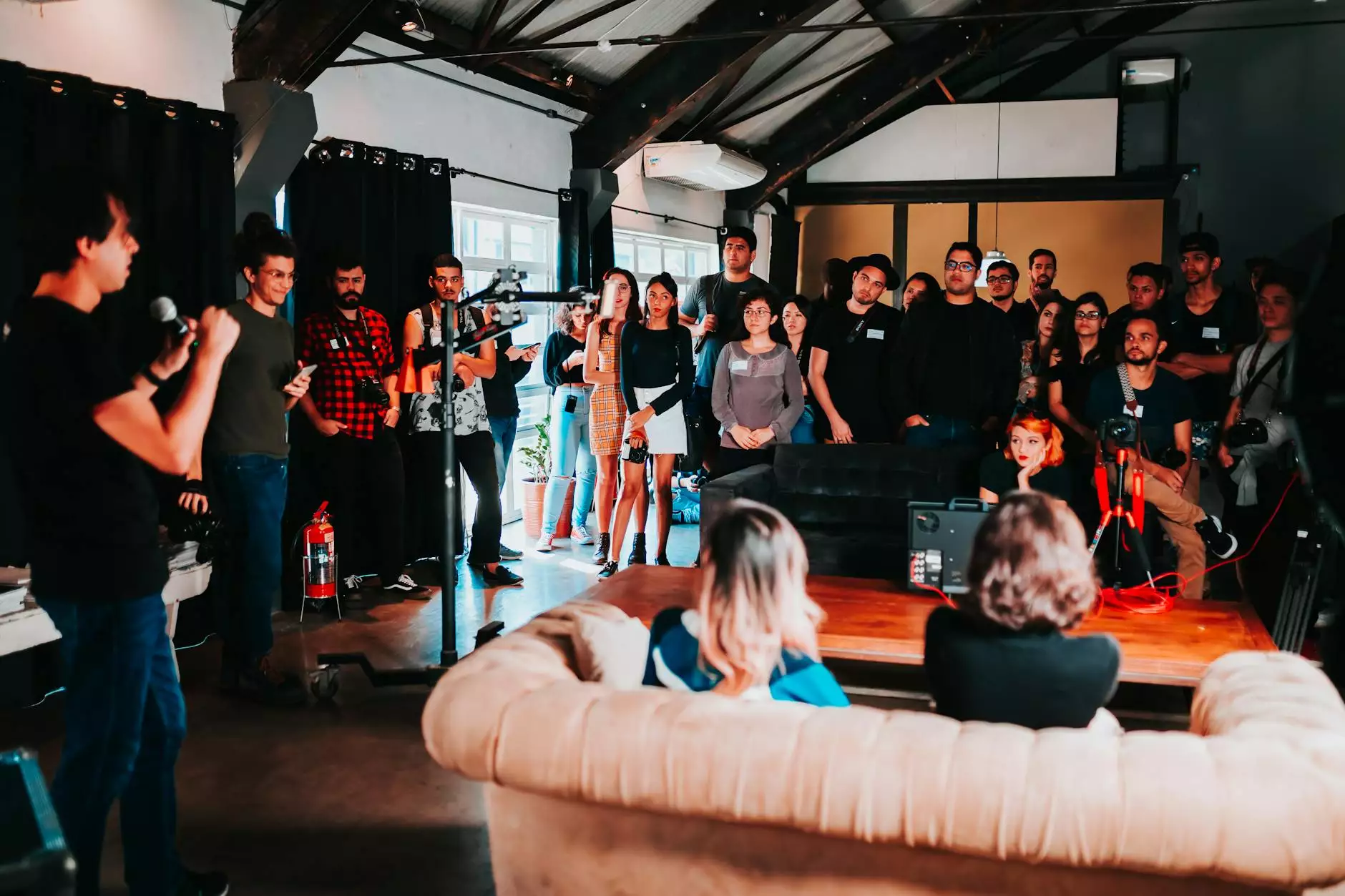 About Metro North Chamber of Commerce
Welcome to the Metro North Chamber of Commerce, the premier platform for connecting and empowering businesses in the Metro North region. With a vibrant community of professionals and a commitment to fostering growth and collaboration, we strive to create a thriving business environment.
Anderson Efficiency Specialist - Empowering Businesses
Anderson Efficiency Specialist, a leading consulting and analytical services provider, is dedicated to helping businesses achieve their maximum potential. As a trusted partner of the Metro North Chamber of Commerce, they offer unparalleled expertise in optimizing business processes and maximizing operational efficiency.
Advantages of Choosing Anderson Efficiency Specialist
When it comes to business and consumer services, Anderson Efficiency Specialist sets the bar high. Their team of seasoned professionals possesses a deep understanding of the industry, equipped with the knowledge and tools necessary to drive success. Here are a few advantages of choosing Anderson Efficiency Specialist:
Unmatched Expertise and Experience

With years of experience in the field, Anderson Efficiency Specialist has become a trusted authority in consulting and analytical services. Their team consists of industry experts who have a proven track record of delivering exceptional results.

Customized Solutions

Anderson Efficiency Specialist understands that every business is unique. They offer tailored solutions designed to address specific challenges and capitalize on opportunities. Their comprehensive approach ensures that businesses achieve optimal performance.

Data-Driven Insights

By leveraging advanced analytical tools and methodologies, Anderson Efficiency Specialist provides businesses with valuable data-driven insights. These insights enable informed decision-making and drive strategic growth.

Optimization of Resources

Anderson Efficiency Specialist excels in optimizing resources, helping businesses maximize efficiency and reduce costs. Through comprehensive analysis and innovative solutions, they unlock hidden potential and drive sustainable growth.
Consulting and Analytical Services
Anderson Efficiency Specialist offers a wide range of consulting and analytical services tailored to meet the diverse needs of businesses:
Process Optimization

By streamlining processes and identifying areas of improvement, Anderson Efficiency Specialist helps businesses enhance productivity and efficiency. They analyze existing procedures, identify bottlenecks, and implement effective solutions.

Strategic Planning

With a strategic mindset and a comprehensive understanding of market dynamics, Anderson Efficiency Specialist assists businesses in developing robust strategies for long-term success. They conduct thorough market research, identify opportunities, and create strategic plans that drive growth.

Performance Analysis

Anderson Efficiency Specialist utilizes sophisticated analytical techniques to evaluate business performance. By analyzing key performance indicators, they identify areas for improvement and develop actionable strategies to drive higher profitability.

Technology Integration

As technology continues to drive innovation, Anderson Efficiency Specialist helps businesses harness the power of digital transformation. They provide guidance in selecting and implementing cutting-edge technologies that optimize operations and increase competitiveness.
Unlock the Potential of Your Business
Anderson Efficiency Specialist, in collaboration with the Metro North Chamber of Commerce, is dedicated to empowering businesses in the Metro North region. Their consulting and analytical services are carefully designed to unlock the full potential of businesses, driving growth, and fostering success.
Contact Anderson Efficiency Specialist today to discover how their expertise can propel your business forward.