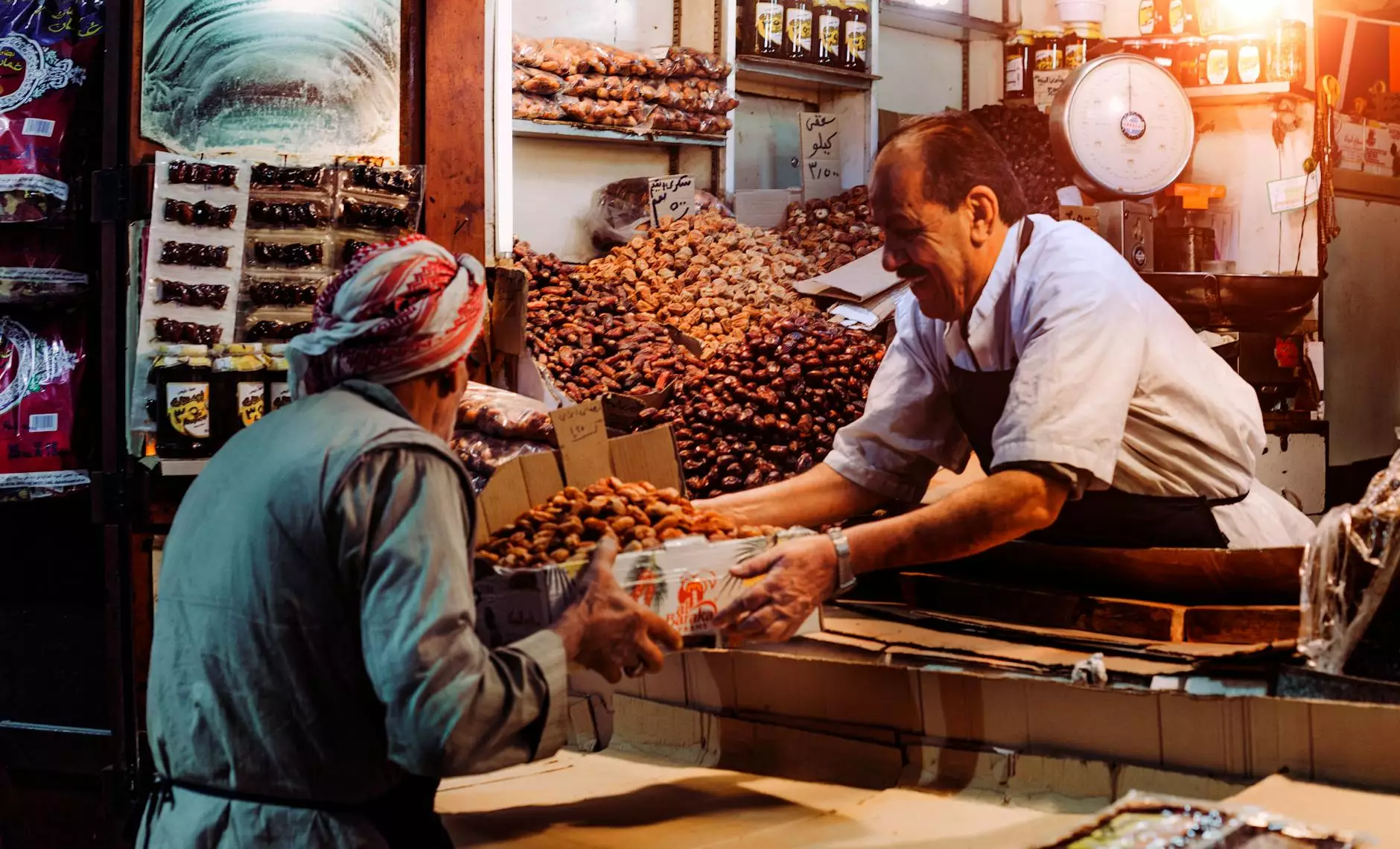 Anderson Efficiency Specialist is proud to present our successful project with La Tulense Market - a prominent grocery store in the heart of the city. Our cutting-edge consulting and analytical services have helped them optimize their operations, and the light box sign we implemented has greatly enhanced their visibility and brand image.
Enhancing Visibility and Brand Image
Our team of experts at Anderson Efficiency Specialist understands the crucial role that effective signage plays in today's competitive business environment. We worked closely with La Tulense Market to design and install a custom, eye-catching light box sign that not only attracts attention but also conveys their brand identity.
Strategic Placement and Design
Our consultants meticulously analyzed La Tulense Market's location, target audience, and competition to determine the optimal placement and design of the light box sign. We ensured that the sign stands out amidst the surrounding visual noise, effectively capturing the attention of potential customers passing by.
High-Quality Materials
At Anderson Efficiency Specialist, we believe in delivering only the highest quality solutions. We sourced top-of-the-line materials for the light box sign at La Tulense Market, guaranteeing its longevity and durability in diverse weather conditions. Our focus on quality ensures that the sign will continue to serve as a powerful marketing tool for years to come.
Benefits for La Tulense Market
The impact of the light box sign on La Tulense Market has been remarkable. Alongside increased visibility, the sign has boosted their brand recognition and customer footfall. The vibrant and attractive design resonates with their target audience, creating a lasting impression in the minds of both existing and potential customers.
Increased Foot Traffic: The eye-catching sign has enticed more people to visit La Tulense Market. It acts as a beacon, drawing in customers and leading to enhanced sales.
Positive Brand Perception: The visually appealing light box sign reinforces La Tulense Market's brand, projecting a professional and trustworthy image to the community.
Competitive Advantage: With a standout presence, La Tulense Market has gained a competitive edge over other grocery stores in the vicinity.
Improved Customer Engagement: The light box sign sparks curiosity and interest, prompting customers to explore what La Tulense Market has to offer.
Expert Consultation and Analytical Services
Anderson Efficiency Specialist's involvement in the light box sign project for La Tulense Market was only a glimpse into the wide range of services we offer. As a trusted partner, we specialize in delivering comprehensive consulting and analytical services to businesses in various industries.
Our team of experienced professionals will dive deep into your organization's processes, identifying areas for improvement, implementing strategic solutions, and optimizing your overall efficiency. We understand the unique challenges businesses face and tailor our services to address them effectively.
Whether you need assistance with operations management, supply chain optimization, or performance analysis, our experts are here to guide you every step of the way. We utilize state-of-the-art technologies and industry best practices to ensure your business reaches its full potential.
Choose Anderson Efficiency Specialist for Exceptional Results
The light box sign we created for La Tulense Market is just one example of our dedication to helping businesses succeed. With our expertise, your company can experience similar or even greater benefits. Trust the experts at Anderson Efficiency Specialist to be your partner in transforming your business into a well-oiled machine, optimizing operations, and driving long-term success.
Contact us today to learn more about our comprehensive consulting and analytical services for your business. Let's embark on a journey together towards operational excellence and efficiency.