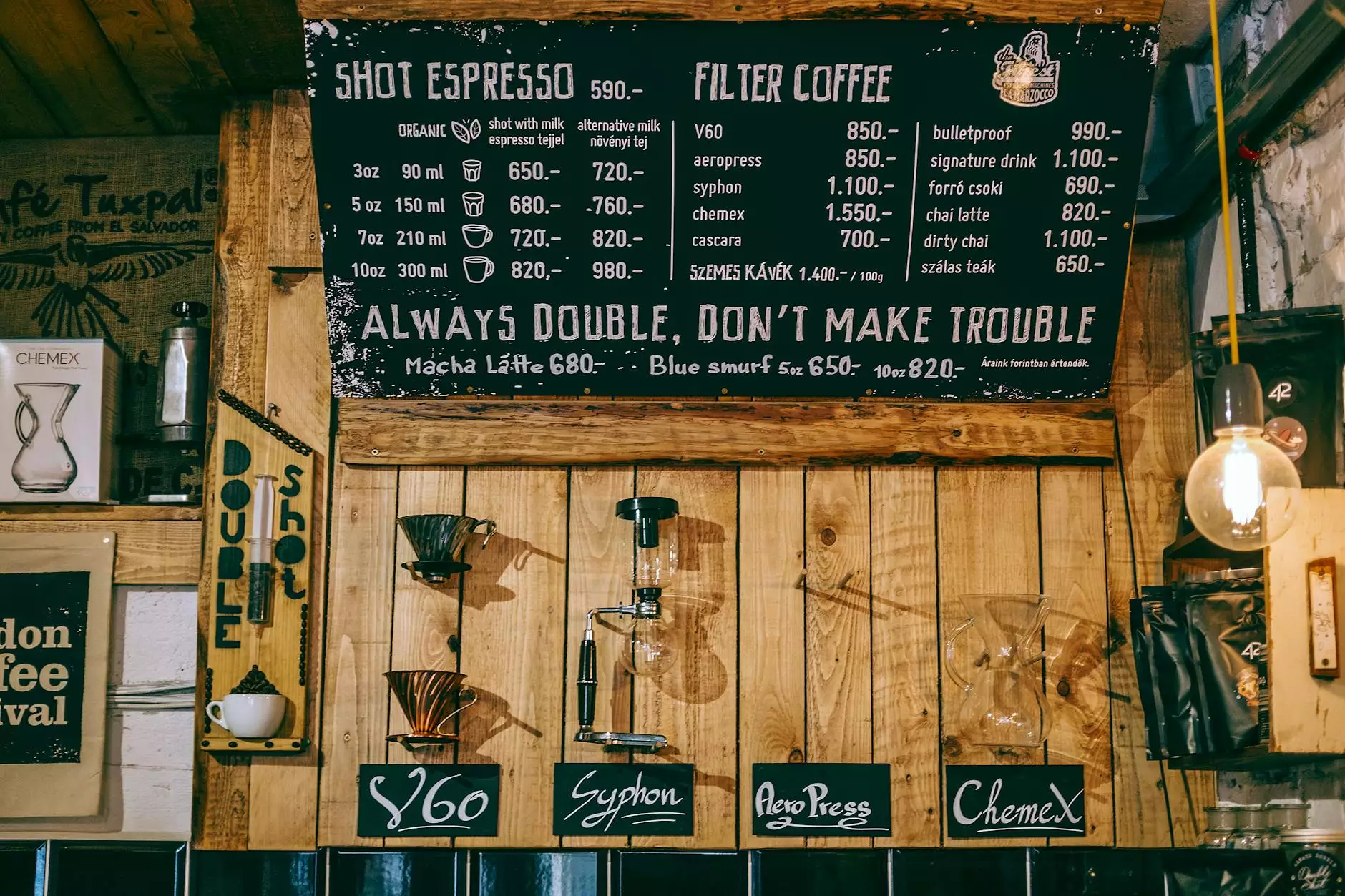 Get Exceptional Menu Boards Printing Services
Welcome to Anderson Efficiency Specialist, your go-to destination for top-notch menu boards printing services. We take pride in offering superior design and printing solutions that are tailored to meet the unique needs of your business. When it comes to menu boards, presentation is key. With our expertise and attention to detail, we help you create eye-catching and informative menu boards that will captivate your customers and drive sales.
Elevate Your Brand with High-Quality Menu Boards
At Anderson Efficiency Specialist, we understand the importance of creating a lasting impression on your customers. Our menu boards are expertly designed to showcase your brand in the best possible light. We combine stunning graphics, engaging content, and strategic placement to highlight your products and services effectively. With our menu boards, you can establish a strong brand presence and stand out from your competitors.
Customized Solutions for Your Business
No two businesses are the same, which is why we offer customized menu board solutions to suit your specific requirements. Whether you own a restaurant, cafe, or any other food establishment, our team of professionals will work closely with you to understand your brand, target audience, and unique selling points. We then translate this knowledge into visually appealing menu boards that speak directly to your customers.
Why Choose Anderson Efficiency Specialist?
1. Expertise and Experience
With years of experience in the industry, we have honed our skills in creating compelling menu boards that deliver results. Our team of talented designers and copywriters know exactly how to strike the right balance between creativity, information, and brand consistency. We stay updated with the latest trends and best practices to ensure that your menu boards remain relevant and visually appealing.
2. High-Quality Printing
We believe that the quality of print reflects the quality of your business. That's why we invest in state-of-the-art printing technology and premium quality materials to produce menu boards that are both visually stunning and durable. Our attention to detail guarantees crisp colors, sharp images, and a professional finish that will impress your customers and make a lasting impression.
3. Affordable Pricing
At Anderson Efficiency Specialist, we believe that high-quality printing services should be accessible and affordable for businesses of all sizes. We offer competitive pricing plans without compromising on the quality of our work. Our goal is to provide exceptional value for your investment and help you achieve your desired business outcomes.
4. Excellent Customer Service
We value our clients and their satisfaction is our top priority. Our friendly and dedicated customer service team is always ready to assist you throughout the entire process, from initial consultation to final delivery. We ensure clear communication, prompt responses, and a seamless experience. Your success is our success, and we are committed to helping your business thrive.
Contact Us Today
Ready to take your menu boards to the next level? Contact Anderson Efficiency Specialist today to schedule a free consultation. Our experts will discuss your specific requirements and provide you with a customized solution that exceeds your expectations. Stand out from your competition with our high-quality menu boards printing services. Don't miss out on the opportunity to impress your customers and boost your business. Get in touch with us today!
Anderson Efficiency Specialist - Business and Consumer Services - Consulting & Analytical services