Denver Print Company - Employee Custom Polo Shirts
Feb 19, 2022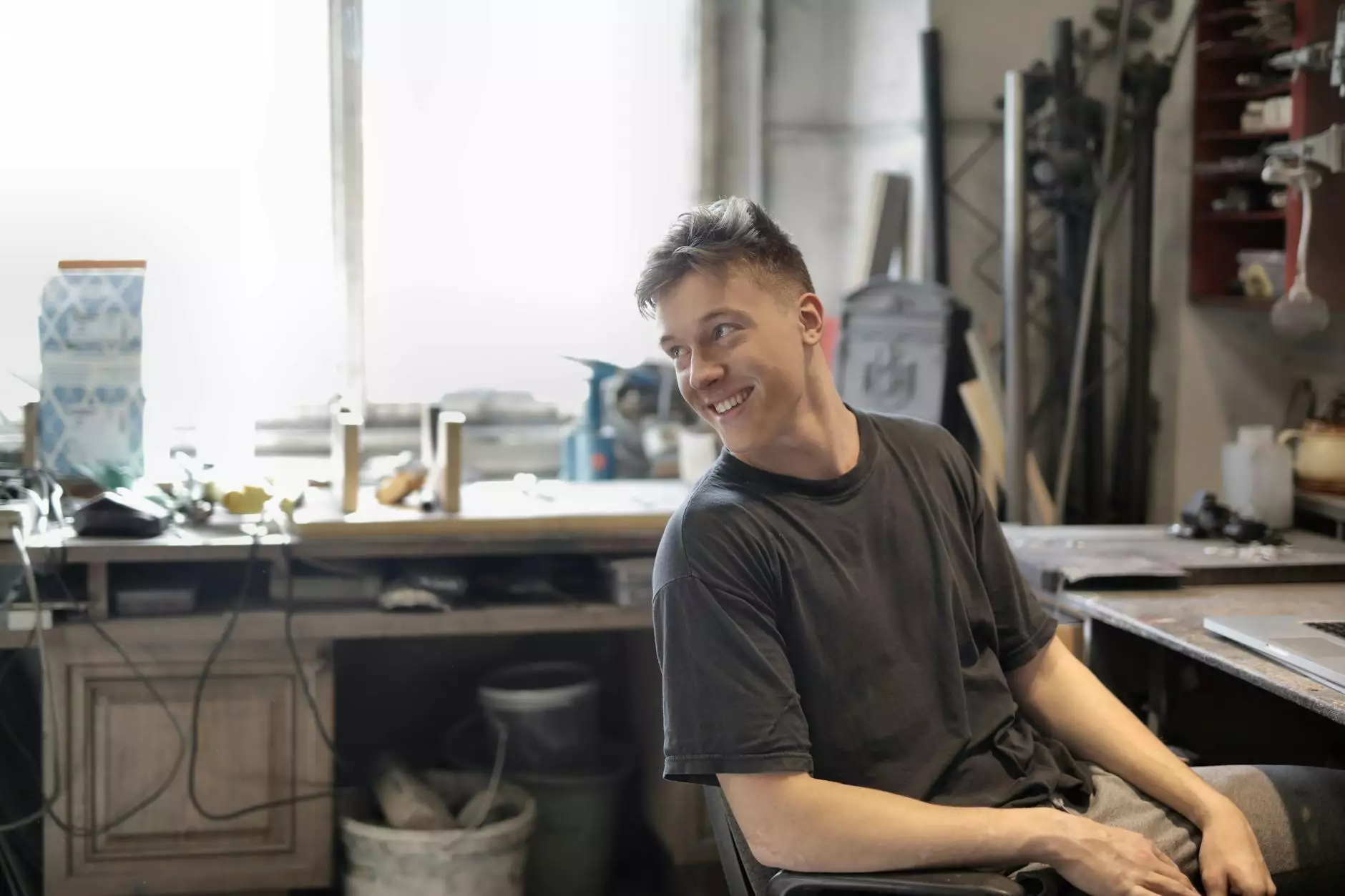 High-Quality Custom Polo Shirts for Your Business
At Anderson Efficiency Specialist, we understand the importance of a professional and cohesive look for your employees. That's why our Denver print services offer a wide range of options for custom polo shirts. Whether you need shirts for a small team or an entire workforce, we have you covered.
Why Choose Custom Polo Shirts?
Custom polo shirts are not only stylish but also help establish a strong brand identity for your business. They offer a professional and cohesive look, making your employees easily identifiable and representing your company with pride. Additionally, custom polo shirts can foster a sense of unity among your team members, boosting morale and creating a positive work environment.
Personalized Designs for Your Business
With our Denver print services, you have the freedom to design custom polo shirts that perfectly represent your brand. Our expert design team will work closely with you to understand your business's unique style and requirements. We will incorporate your logo, colors, and any other branding elements to create a design that aligns with your vision.
Choice of Fabrics and Styles
We offer a wide selection of high-quality fabrics and styles to ensure that your custom polo shirts are both comfortable and durable. Whether you prefer a classic cotton polo or a moisture-wicking performance fabric, we have options to suit every need. Our team will guide you in choosing the right fabric and style that matches your budget and desired look.
Options for Embroidery and Printing
To make your custom polo shirts truly unique, we offer both embroidery and printing options. Embroidery adds a touch of sophistication and professionalism to your shirts, creating a lasting impression. If you prefer a more vibrant design, we also provide printing services that can reproduce intricate details and vibrant colors with precision.
Benefits of Custom Polo Shirts for Your Employees
Investing in custom polo shirts for your employees offers numerous benefits:
Professionalism: Custom polo shirts help your employees present a professional image, both inside and outside the workplace.
Branding: By including your logo and brand elements, custom polo shirts serve as a walking advertisement for your business.
Employee Morale: When employees feel connected to the company and wear custom shirts, it promotes a sense of pride, boosting morale and loyalty.
Identification: Custom shirts make it easy for customers or clients to identify your employees, enhancing communication and customer service.
Team Spirit: Matching shirts foster a sense of unity and teamwork among employees, increasing collaboration and productivity.
Denver Print Services Tailored to Your Business
As an efficiency specialist, we understand the importance of streamlined operations. That's why our Denver print services are designed to meet your specific business needs. We offer:
Fast Turnaround: We know time is valuable, and our team is dedicated to delivering your custom polo shirts promptly without sacrificing quality.
Flexible Order Sizes: Whether you need a small batch or a large quantity, we have the capability to fulfill orders of all sizes and offer competitive pricing.
Quality Assurance: Our attention to detail ensures that each custom polo shirt meets our high standards of quality, making your investment worthwhile.
Expert Guidance: If you're unsure about the design or fabric choices, our experienced team will provide guidance and recommendations based on your requirements.
Contact Us Today
Don't wait to enhance your business's professional image. Contact Anderson Efficiency Specialist and take advantage of our Denver print services for employee custom polo shirts. Our dedicated team is ready to assist you in creating custom shirts that meet your specific needs and exceed your expectations. Call us now to get started!