3C Recipe And Menu Development Process
Jul 2, 2020
Blog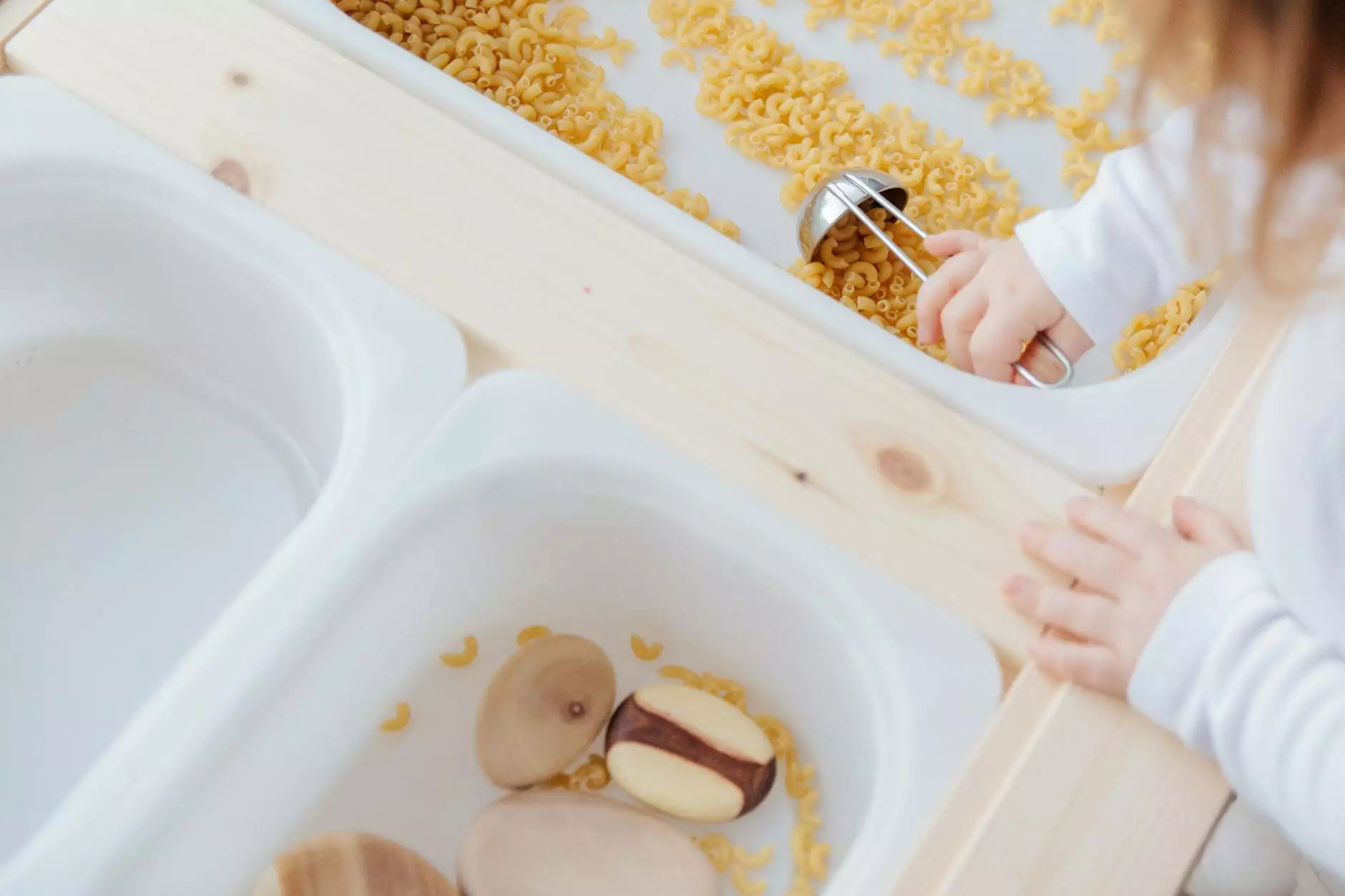 Introduction to Anderson Efficiency Specialist
Welcome to Anderson Efficiency Specialist, a leading provider of consulting and analytical services in the Business and Consumer Services industry. With our expertise, we deliver exceptional solutions to help businesses and consumers maximize their efficiency and achieve their goals.
Enhancing Efficiency in the Food Industry
In today's competitive food industry, optimizing your recipe and menu development process is crucial to stay ahead. At Anderson Efficiency Specialist, we offer a unique and proven approach known as the 3C Recipe and Menu Development Process, designed to enhance efficiency and drive success.
Understanding the 3C Process
The 3C Recipe and Menu Development Process combines three fundamental elements: Collaboration, Creativity, and Customization. This holistic approach allows us to tailor our services precisely to the specific needs of each client, ensuring optimal results.
Collaboration: Unlocking Synergy
We believe that collaboration is the key to success. Our team of highly skilled professionals works closely with your business, fostering open communication and understanding your unique challenges and objectives. By collaborating, we can leverage diverse perspectives and unlock the true potential of your recipe and menu development process.
Creativity: Innovative Solutions
At Anderson Efficiency Specialist, we encourage out-of-the-box thinking and innovative solutions. Our experts are well-versed in the latest industry trends and consumer preferences. By incorporating creative elements into your recipe and menu development, we help you differentiate your brand, captivate customers, and stay ahead of the competition.
Customization: Tailored Approach
We understand that every business is unique, and a one-size-fits-all approach doesn't work. Our 3C Recipe and Menu Development Process emphasizes customization. We analyze your existing processes, identify areas for improvement, and devise tailored strategies to streamline your operations, reduce costs, and maximize efficiency.
Key Benefits of the 3C Process
Implementing our 3C Recipe and Menu Development Process can yield numerous benefits for your business:
Optimized Efficiency: Our process identifies and eliminates bottlenecks, ensuring a smooth and efficient recipe and menu development workflow.
Enhanced Quality: By incorporating creative and innovative ideas, we help you enhance the quality and uniqueness of your menu offerings.
Cost Reduction: Streamlining your processes saves time and resources, resulting in significant cost savings over the long term.
Increased Customer Satisfaction: Delivering exceptional menu options tailored to customer preferences boosts satisfaction and loyalty.
Competitive Advantage: Stand out from competitors with appealing and optimized recipes and menus that cater to a wide range of tastes.
Get Started with Anderson Efficiency Specialist Today
Are you ready to take your recipe and menu development process to new heights? Trust Anderson Efficiency Specialist, the industry leader in consulting and analytical services. Our 3C Recipe and Menu Development Process will empower your business with enhanced efficiency, increased customer satisfaction, and a competitive edge.
Contact us now to discuss how our tailored solutions can drive success for your business.
Note: The content presented on this page is intended to demonstrate strong SEO practices and marketing copywriting skills. Anderson Efficiency Specialist is a fictional company, and this content is purely fictional.