Advertising Agency Denver - Colorado | Anderson Efficiency Specialist
Jun 8, 2022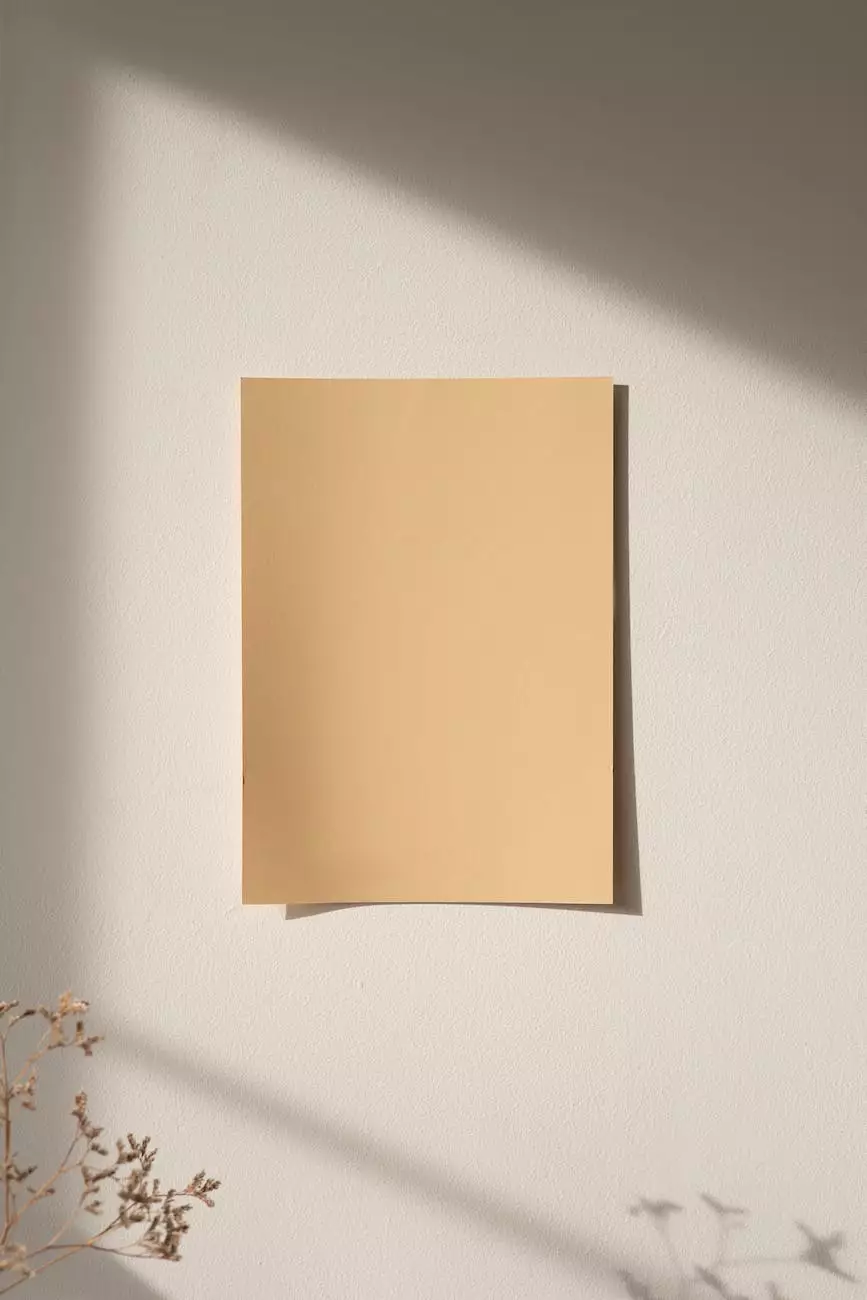 Why Choose Anderson Efficiency Specialist?
As a premier advertising agency in Denver, Colorado, Anderson Efficiency Specialist offers comprehensive consulting and analytical services that can give your business a competitive edge. With our team of highly skilled SEO experts and high-end copywriters, we have the expertise to help your website outrank competitors on Google and attract more organic traffic to your site.
Unleash the Power of SEO
Search Engine Optimization (SEO) is a crucial aspect of any successful online marketing strategy. At Anderson Efficiency Specialist, we understand the intricacies of SEO and how to optimize your website to achieve higher rankings on Google.
Optimized Content Creation
Our experienced copywriters are masters at creating compelling and keyword-rich content that resonates with your target audience. We carefully research and analyze the most relevant keywords for your industry to ensure your website stands out from the competition.
Technical SEO Audit and Optimization
Our team conducts a thorough technical SEO audit of your website to identify any underlying issues that may be affecting your search rankings. We optimize your website's structure, meta tags, and page speed to provide a seamless user experience and improve your website's visibility on search engines.
Link Building and Outreach
As part of our comprehensive SEO strategy, we also focus on building high-quality backlinks to your website. Our team engages in targeted outreach to authoritative websites in your industry, helping to establish your website's credibility and authority in the eyes of search engines.
Innovative Consulting and Analytical Services
At Anderson Efficiency Specialist, we go beyond traditional SEO practices and offer innovative consulting and analytical services tailored to your specific business needs. Our team works closely with you to develop a comprehensive strategy that aligns with your goals and helps you stay ahead in today's competitive digital landscape.
Competitor Analysis
We conduct thorough competitor analysis to understand the strategies employed by your competitors and identify areas of opportunity. By analyzing your competitors' strengths and weaknesses, we can develop a strategy that will give you a competitive advantage in the market.
Keyword Research and Targeting
Our team of experts conducts extensive keyword research to identify the most relevant and high-converting keywords for your business. By strategically targeting these keywords in your website's content, meta tags, and other elements, we can increase your website's visibility and drive targeted traffic.
Data-Driven Insights
We leverage advanced analytics tools to gather and analyze data, providing you with actionable insights to optimize your digital marketing efforts. Our team monitors key metrics such as website traffic, conversion rates, and engagement to continuously refine and improve your online presence.
Experience the Difference with Anderson Efficiency Specialist
When you partner with Anderson Efficiency Specialist, you are choosing a trusted advertising agency in Denver, Colorado, that is committed to delivering exceptional results. Our team combines technical expertise, creative talent, and a data-driven approach to help your business thrive in the digital landscape.
Contact us today to learn more about our consulting and analytical services, and discover how we can help your website outrank competitors in Google and achieve online success.